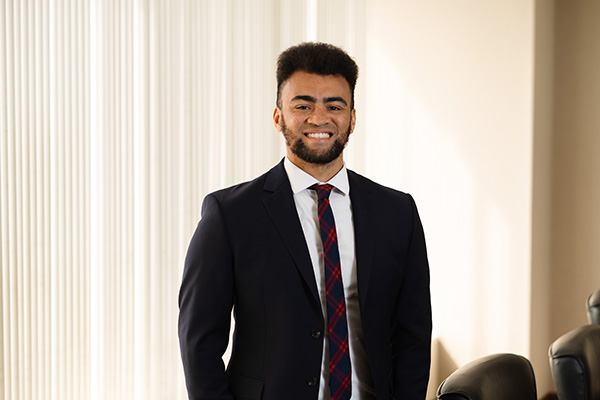 Jonathon Duffy
jduffy@cuddyfeder.com
914 761 1300
"The price of success is hard work, dedication to the job at hand, and the determination that whether we win or lose, we have applied the best of ourselves to the task at hand"- Vince Lombardi
Jonathon is an associate in the firm's Land Use, Zoning & Development, Energy & Environmental and Telecommunications groups. He received a bachelor's degree in Economics, Sustainability and Society from Xavier University and his law degree from the Elisabeth Haub School of Law at Pace University.
During law school, Jonathon was a legal intern for the Environmental Justice Initiative. He also worked as a business development and marketing intern with New Leaf Paper, a sustainability intern with TriHealth and a financial analyst intern with EMCOR Facilities Service HQ (Viox Services). He volunteered with the Land Use Law Center and City Hall Office of Environment and Sustainability.
Education
Elisabeth Haub School of Law at Pace University, J.D.; 2022, Environmental Law Society
Xavier University, B.A.; 2019
Cuddy & Feder LLP is pleased to announce that Tyler Mitchell, Tiffany Montouth, and Jonathon Duffy have joined the firm.