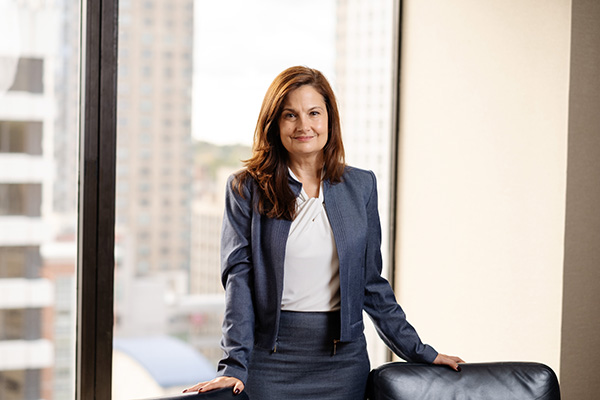 Joanne Romano
jromano@cuddyfeder.com
914-761-1300
Every lawyer, no matter whom they represent, is trying to help someone, whether it's a person, a corporation, a government entity, or a small or big business. To me, lawyering is the height of service – and being involved in this profession is a gift. – Sonya Sotomayor
Joanne is Special Counsel to the Firm with over twenty years of experience in commercial real estate law. Her practice focuses on commercial leasing and the acquisition and sale of both residential and commercial real property.
Joanne represents a variety of clients ranging from small business owners to national retailers in their lease negotiations and has advised them on matters involving store management, employment practices, and brokerage agreements. Joanne has represented real estate developers and national retailers both as in-house counsel and outside counsel. Her clients have included Dress Barn, L'Occitane, Charles Tyrwhitt, and US Polo Association. Joanne's representation encompassed negotiating leases, subleases, lease assignments, and multi-store acquisitions from companies in bankruptcy. She has extensive experience with lease administrative issues and has designed settlements to resolve lease disputes on behalf of her clients. Her commercial leasing experience has covered a wide range of property types including enclosed regional malls, neighborhood shopping centers, outlet centers and office buildings.
Education
Pace University School of Law, J.D.
State University College at Oneonta, B.A.
Admissions/Courts
Westchester County Bar Association
Westchester Women's Bar Association
In her spare time, Joanne enjoys live music and theater (especially musical theater) and spending time with her family. Joanne is also team manager for her son's CYO basketball team.
Cuddy & Feder LLP announced that
Joanne Romano
has joined the firm as Special Counsel in the Real Estate Practice and liaison to the Corporate and Finance practices. She was formerly a partner at Kipness Romano LLC.
On May 7, 2020, Governor Cuomo signed Executive Order 202.28, which provides, among other things, that an eviction or foreclosure proceeding may not be initiated or enforced against a commercial tenant or a commercial mortgagor for nonpayment of rent or of its loan, as applicable, resulting from COVID-19-related financial hardship.