At Cuddy & Feder, ingenuity, thoughtfulness and insight have been the hallmarks of our law firm for over 50 years. We pride ourselves on our reputation for quality, substantive ties to community leaders, stakeholders and decision-makers – built on the caliber of our work – and for bringing deep industry knowledge, compassion and experience to bear in service of our clients' goals. We're your strategic advisors, addressing not only your legal needs but your business and personal ones as well.
"
Over several decades, our Firm has grown to four offices throughout the New York metropolitan region with a diverse client base that ranges from individual and small businesses to several companies in the Fortune 100. Our foundation remains local, and we continue to enjoy enduring relationships with leaders, institutions, and decision-makers in the communities we serve.
– Anthony B. Gioffre III, Managing Partner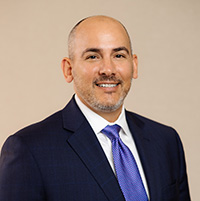 Our New York and Connecticut attorneys help local, regional, national and multi-national clients alike identify and implement nuanced solutions to complex legal challenges in the following key practice areas: Corporate Law; Energy & Environmental Law; Finance; Land Use, Zoning & Development; Litigation; Non-Profit Organizations; Real Estate Law; Telecommunications; and Trusts, Estates & Elder Law.
As a mid-sized law firm, our size is an invaluable asset. It makes us judicious in our hiring and our commitment to diversity and teamwork is truly reflected in our diverse, tight-knit team. It also offers our associates and overall staff greater exposure to sophisticated, challenging and varied work and opportunities for advancement.
Cuddy & Feder attorneys are routinely recognized by SuperLawyers, Martindale Hubbell and Best Lawyers for their contributions to the legal arena and, collectively, are considered thought leaders in their respective fields. We have headed bar associations, helmed influential trade organizations, published important legal and industry articles, lectured throughout the country, and regularly appear nationally and regionally. As a firm, Cuddy & Feder is listed among U.S. News' list of Best Law Firms.
We are much more than a Westchester law firm. With our principal office in White Plains, New York, our Hudson Valley office in Fishkill, New York, and offices in New York City and Stamford, Connecticut, Cuddy & Feder serves clients throughout the greater NYC-metro region, as well as Westchester, Dutchess, Putnam, Orange, Rockland, Ulster, Sullivan, Columbia and Fairfield Counties.
I have had the opportunity to work with Bill Null and Cuddy & Feder for many years. We have trusted Bill and the Cuddy team with many significant projects and value his perspective. I look forward to our continued working relationship.
John Barnes, SVP, SL Green
Cuddy & Feder understands not only the law but more importantly what business is all about and how it should work. There is real value here for what you pay for.
Phil Raffiani, President, Mirado Properties Inc.
I recently concluded the task of being the executor for a sizable estate involving art work, investment and multiple beneficiaries.  I was represented by lawyers at Cuddy & Feder, who consistently exhibited excellent judgment, gave sage advice and were always sensitive to requests for assistance.
Peter A. Jaskow, RN, BSN, CHPN
We employ around 30 different law firms, but Cuddy & Feder was absolutely the magic without which the project might not have happened!
Roger Woolsey, Owner, Million Air