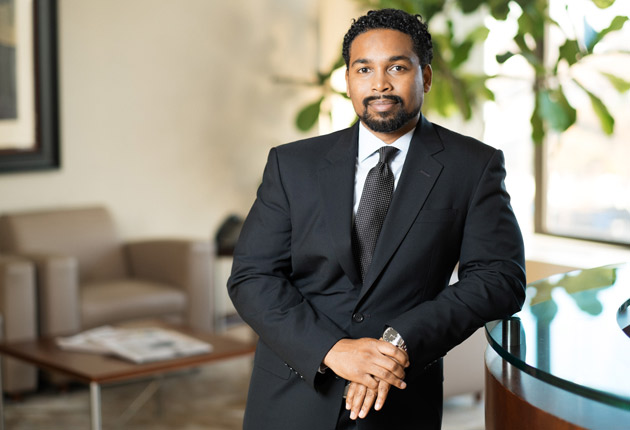 Eon Nichols, Partner and Vice-chair of the Real Estate, Corporate, Finance and Non-Profit groups, has been elected to the boards of directors for Burke Rehabilitation Hospital and ArtsWestchester. Eon represents non-profit organizations in real estate transactions, real estate financing and other corporate matters.
Burke Rehabilitation, a leader in medical rehabilitation, has been dedicated to adult rehabilitation medicine for more than one hundred years. Burke joined the Montefiore Health System in 2016 and is now academically affiliated with Albert Einstein College of Medicine. In 2019, Cuddy & Feder was recognized by Burke as a Committed Partner, an award that honors individuals or groups who made significant contributions to the field of rehabilitation. Partner Anthony Gioffre had served on the board from 2006 to 2019.
For more than 50 years, ArtsWestchester has provided programs and services in the arts throughout Westchester. Its mission is to offer leadership, vision and support to ensure the availability, accessibility and diversity of the arts in Westchester County.
"It's a privilege and an honor to join the boards of directors for Burke Rehabilitation Hospital and ArtsWestchester," said Eon Nichols. "Burke and ArtsWestchester are two mainstays of the Westchester region, and I am proud to represent them. I am gratified to fulfill our 50th Anniversary Pledge to community service in this way, this year and every year."
Eon frequently speaks on various real estate and financing topics and has represented clients in all aspects of their business needs. As a resident of the Hudson Valley, Eon has a long history of community service and leadership. He serves on the boards of White Plains Housing Company, Inc., African American Men of Westchester, the Business Council of Westchester and now Burke Rehabilitation Hospital and ArtsWestchester. He was the Chairman of the Rising Stars Leadership Council of the Business Council of Westchester from 2016-2019.
The following materials, and all other materials on this website, are intended for informational purposes only, are not to be construed as either legal advice or as advertising by Cuddy & Feder LLP or any of its attorneys, and do not create an attorney-client relationship between you and Cuddy & Feder LLP. Please seek the advice of an attorney before relying on any information contained herein.