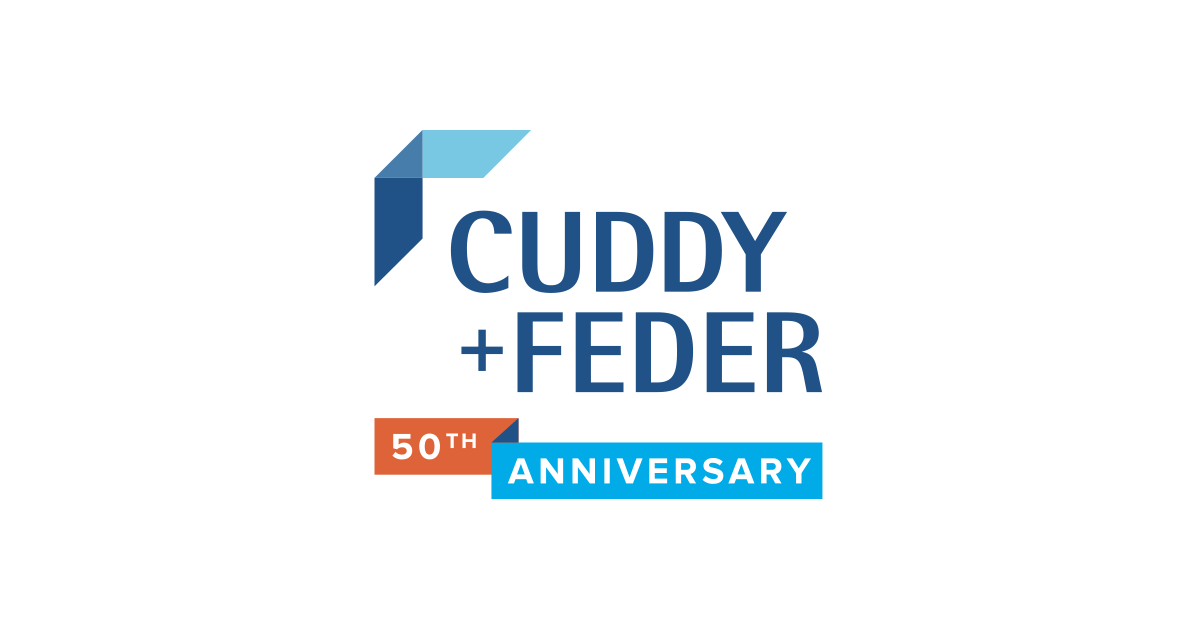 Firm commits to 5,000 Hours of Community Service to 50 Charities
White Plains, N.Y. – September 14, 2021 – Cuddy & Feder LLP is celebrating its 50th anniversary and has announced that it is commemorating the milestone by providing 5,000 hours of pro bono legal services and volunteer work to 50 community organizations by year end.
Since its founding in 1971, the firm has grown to over 60 professionals, expanded to four offices, and played an integral part in the transformation of skylines and the emergence of Westchester, Fairfield, and the Hudson River Valley as major economic centers. The firm's core values of excellence, service, respect, support, commitment, and community service have endured and continue to drive its success.
Cuddy & Feder's attorneys and staff have long-standing ties with numerous organizations that enhance the quality of life, cultural and economic character of our region. Among them are White Plains Hospital, Westchester County Association, Business Council of Westchester, African American Men of Westchester, the Carver Center, Legal Services of the Hudson Valley, Burke Rehabilitation Hospital, Foundation First for Abilities First NY and Mercy College.
"Culture at Cuddy & Feder has always involved a deep and charitable connection to our communities and the people we serve," said Christopher B. Fisher, Managing Partner. "Our 5,000 Hours Challenge encourages everyone at the firm to do what they love and pursue causes they feel passionate about. Through this commitment we celebrate and honor organizations in the community working for people in the region and in recognition of our 50th anniversary."
About Cuddy & Feder LLP
Cuddy & Feder LLP proudly serves clients in the areas of real estate; public and private finance (including tax-exempt and taxable bond financing); litigation & appellate practice; land use, zoning & development; telecommunications; energy & environmental; non-profit organizations; and trusts, estates & elder law. Over 50 years, we have established ourselves as the leading law firm serving a vast region that includes Westchester, New York City, Connecticut and the Hudson River Valley. Our foundation is local, and we enjoy enduring relationships with leaders, institutions and decision-makers in the communities we serve.
The following materials, and all other materials on this website, are intended for informational purposes only, are not to be construed as either legal advice or as advertising by Cuddy & Feder LLP or any of its attorneys, and do not create an attorney-client relationship between you and Cuddy & Feder LLP. Please seek the advice of an attorney before relying on any information contained herein.