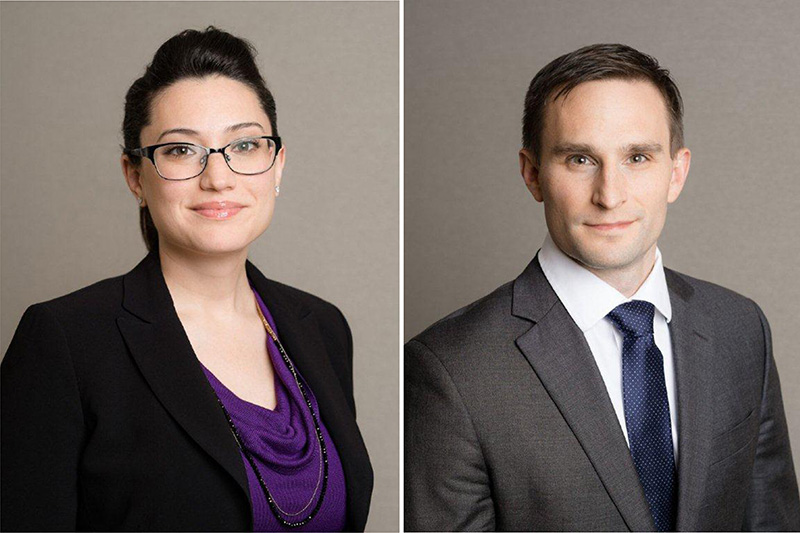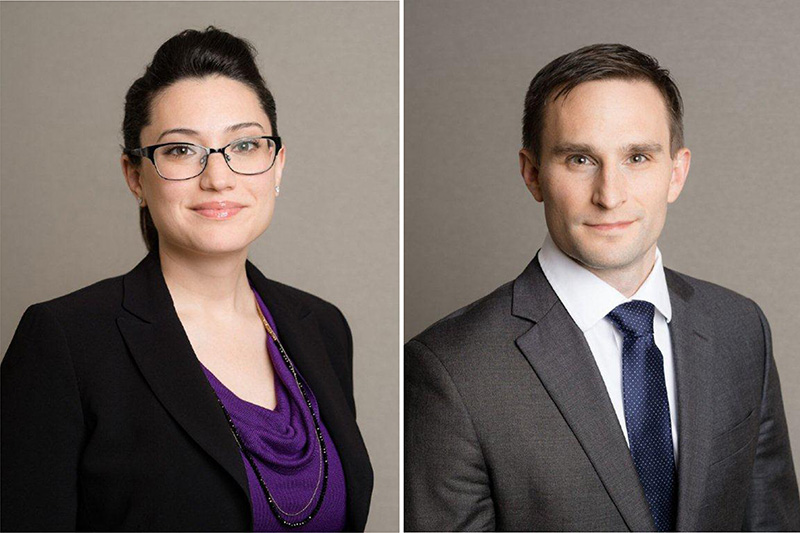 White Plains, N.Y. – Jan. 8, 2020 – Cuddy & Feder LLP announced that Amy Natsoulis and Brendan Goodhouse have both been promoted to partner effective Jan. 1.
Amy Natsoulis has been named partner in the firm's Real Estate Practice Group. She joined Cuddy & Feder in 2010 as an associate, having been one of the firm's "summer superstars" from the class of 2008. Her practice involves commercial and residential real estate transactions, commercial lending transactions, leasing transactions, including solar and telecom leases, and various corporate matters involving formation, operating, employment and termination agreements.
Brendan Goodhouse has been named partner in the firm's Litigation Group. His practice is principally concentrated in complex commercial litigation matters in state and federal courts, governmental & internal investigations, and alternate dispute resolution. Brendan has extensive knowledge and experience with e-discovery and serves on the firm's Ethics Committee.
"Amy and Brendan both bring unique talents to the firm," said Christopher Fisher, Managing Partner of Cuddy & Feder. "Amy is a tenacious negotiator and has distinguished herself as a transactional attorney held in the highest regard by her peers and sought by clients large and small to navigate complex deals. Brendan has differentiated himself as a go-to commercial litigator able to incisively get to the heart of a dispute and position clients for the best possible outcomes in court. We are thrilled to have them both continue to grow their practices at the firm."
About Cuddy & Feder LLP
Cuddy & Feder LLP proudly serves clients in the areas of real estate; public and private finance (including tax-exempt and taxable bond financing); litigation & appellate practice; land use, zoning & development; telecommunications; energy & environmental; non-profit organizations; and trusts, estates & elder law. Over 45 years, we have established ourselves as the leading law firm serving a vast region that includes Westchester, New York City, Connecticut and the Hudson River Valley. Our foundation is local, and we enjoy enduring relationships with leaders, institutions and decision-makers in the communities we serve.
The following materials, and all other materials on this website, are intended for informational purposes only, are not to be construed as either legal advice or as advertising by Cuddy & Feder LLP or any of its attorneys, and do not create an attorney-client relationship between you and Cuddy & Feder LLP. Please seek the advice of an attorney before relying on any information contained herein.