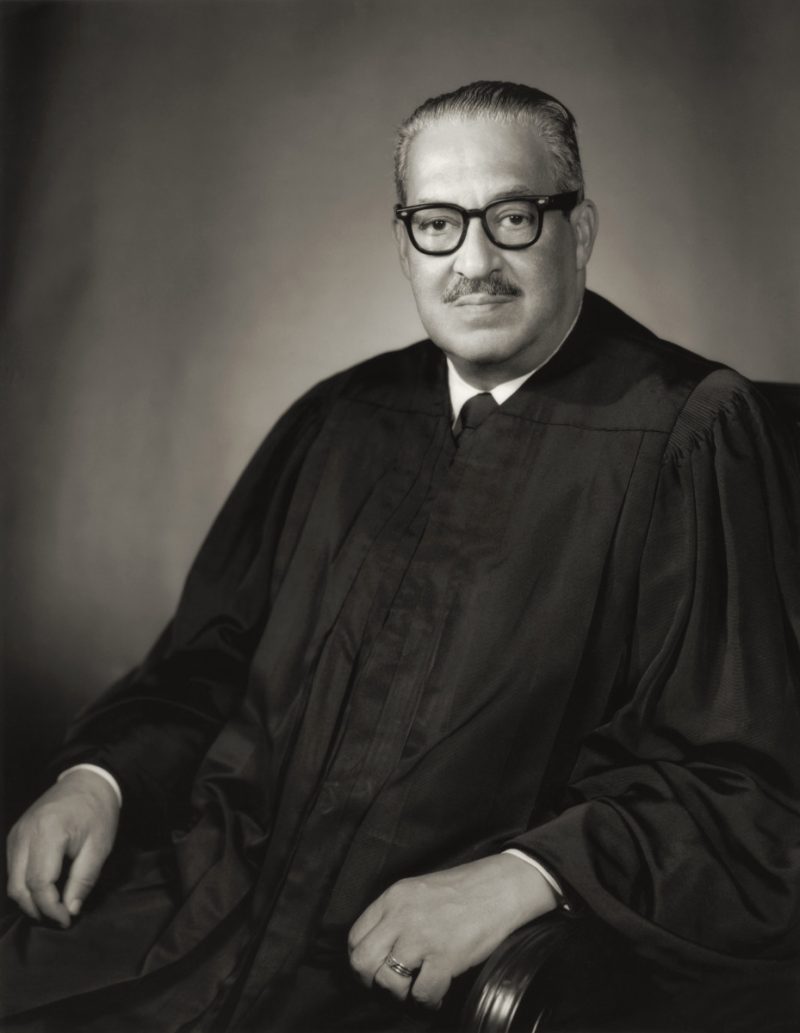 In recognition of Black History Month, today's post honors the contributions made by Thurgood Marshall to the legal community and to all citizens of the United States of America.
In 1967, Thurgood Marshall became the first African American Supreme Court Justice. Prior to serving on the U.S. Supreme Court, Marshall led a distinguished legal career as an advocate for civil rights. Marshall devoted nearly his entire legal career to fighting against racial injustice winning cases such as Brown v. Board of Education which overturned the practice of racial segregation in America. As an advocate for civil rights, Marshall drew upon his own personal experiences including being denied admission to the University of Maryland Law School in 1930 because he was African American. This, and other events, led Marshall to his role as Chief Counsel for the National Association for the Advancement of Colored People (NAACP). Marshall's successful record of challenging discriminatory government practices before the U.S. Supreme Court earned Marshall an appointment to the U.S. Court of Appeals for the Second Circuit in 1961. In 1965, Marshall was appointed to the office of U.S. Solicitor General where he argued cases before the U.S. Supreme Court on behalf of the United States. In 1967, Marshall was appointed to the U.S. Supreme Court where he served as an Associate Supreme Court Justice until 1991.
Marshall's legacy and wisdom as a civil rights advocate, lawyer and jurist can be seen through his words. Below are just a few of Thurgood Marshall's timeless quotes which remain relevant today:
"History teaches that grave threats to liberty often come in times of urgency, when constitutional rights seem too extravagant to endure."
"The measure of a country's greatness is its ability to retain compassion in times of crisis."
"Mere access to the courthouse doors does not by itself assure a proper functioning of the adversary process."
"I wish I could say that racism and prejudice were only distant memories. We must dissent from the indifference. We must dissent from the apathy. We must dissent from the fear, the hatred and the mistrust…We must dissent because America can do better, because America has no choice but to do better."
"You do what you think is right and let the law catch up."
Corporate
,
Energy + Environmental
,
Finance
,
Land Use, Zoning + Development
,
Litigation
,
Non-Profit Organizations
,
Real Estate
,
Telecommunications
,
Trusts, Estates + Elder Law
The following materials, and all other materials on this website, are intended for informational purposes only, are not to be construed as either legal advice or as advertising by Cuddy & Feder LLP or any of its attorneys, and do not create an attorney-client relationship between you and Cuddy & Feder LLP. Please seek the advice of an attorney before relying on any information contained herein.