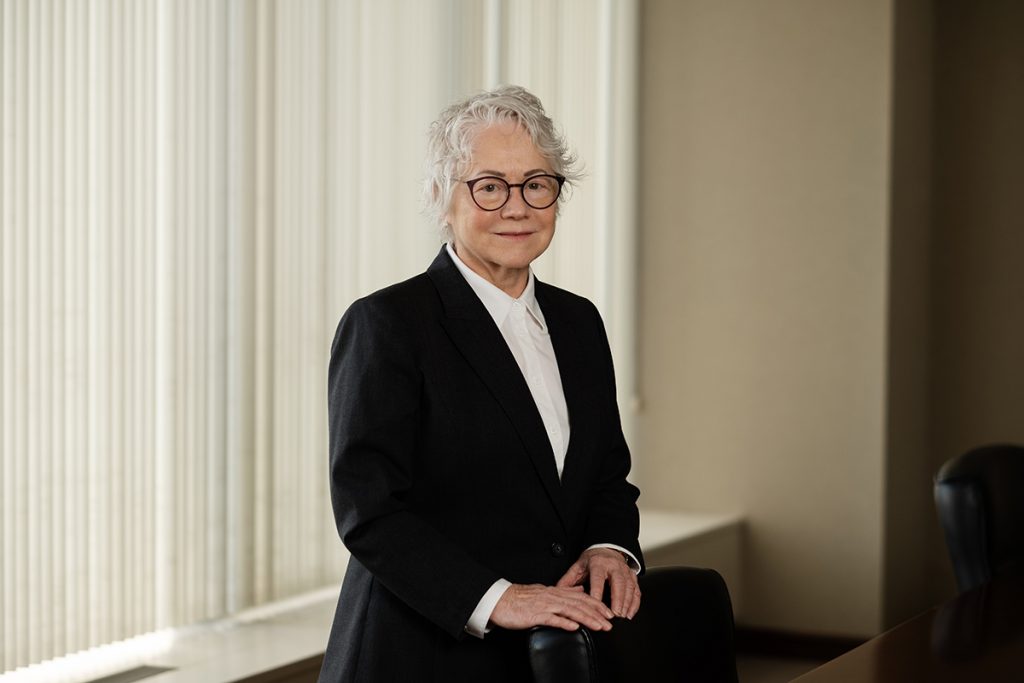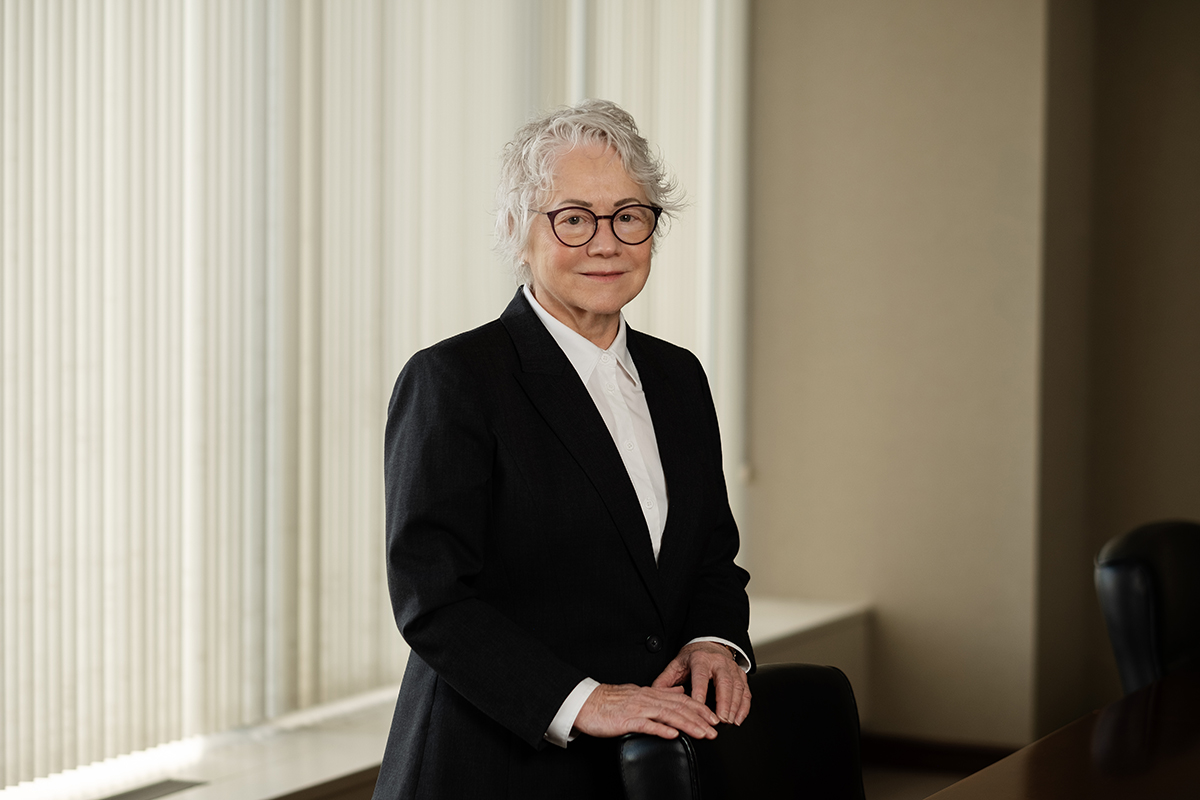 On Thursday, January 20, 2022, the Dutchess County Bar Association recognized Jennifer Van Tuyl along with other attorneys for their 50 years of service to the community and the legal profession. Jennifer's colleague, Judge Peter Forman, presented her with this honor commemorating her career and contributions to the legal community.
After earning a law degree from the University of Virginia School of Law in 1971, Jennifer began her career in Dutchess County as the first woman Assistant District Attorney, where she handled appeals and grand jury investigations. Eventually, Jennifer moved into private practice with the Beacon law firm, Pagones and Cross. During her 25 years with the firm, she established herself as one of the top municipal attorneys in the state.
In 2001, Jennifer joined Cuddy & Feder LLP, when the firm opened its Hudson Valley office in Fishkill, NY. In those twenty years, the Hudson Valley Office has more than doubled in size, and it continues to serve the firm's clients in a wide range of land use, transactional, and corporate matters. In 2021, Jennifer turned over the duties of managing the Hudson Valley Office to her partner Anthony Morando, who has been a land use attorney with the Hudson Valley Office since 2008. As the office continues to grow under his leadership, Jennifer continues her law practice with Cuddy & Feder, representing project proponents throughout the Hudson Valley. She is one of the firm's three LEED ® AP attorneys.
Jennifer has served as a Town and Village Attorney and as special counsel for numerous municipal corporations, school district/library agencies and Planning and Zoning Boards, undertaking special projects as direct actions or reviewing controversial projects.
Jennifer has handled land use, SEQRA and municipal litigation and has argued cases in the Appellate Division and Court of Appeals. She served on the New York State Advisory Committee on Land Use Statutes during the major revision of those statutes in the state. She also served on the Governor's Commission on Coastal Resources as Chair of the Committee on Growth Management.
"I think everyone would agree that Jennifer is among the best our profession has to offer," said Judge Peter Forman. "Jennifer has been a mentor to me over the years and I'm proud to call her not only a trusted colleague but also a friend."
"Jennifer is an extraordinarily talented attorney dedicated to projects that enhance communities across the Hudson Valley region," said Chris Fisher, Managing Partner of Cuddy & Feder. "Above all, Jennifer is a wonderful person most deserving of recognition by her peers and someone we value immensely as our partner and friend."
Jennifer is a former President of the Dutchess County Bar Association, a former member of the Dutchess County Economic Development Corporation and a current member of the Legislative Action Committee of the Dutchess County Regional Chamber of Commerce. Jennifer's reputation in the legal community brought her an AV "Preeminent" rating from Martindale Hubbell which is the highest peer rating standard. She is also routinely recognized as a Super Lawyer in New York and has been listed as a Top 25: Women Upstate New York Super Lawyer and Top 25: Hudson Valley Super Lawyer.
The following materials, and all other materials on this website, are intended for informational purposes only, are not to be construed as either legal advice or as advertising by Cuddy & Feder LLP or any of its attorneys, and do not create an attorney-client relationship between you and Cuddy & Feder LLP. Please seek the advice of an attorney before relying on any information contained herein.