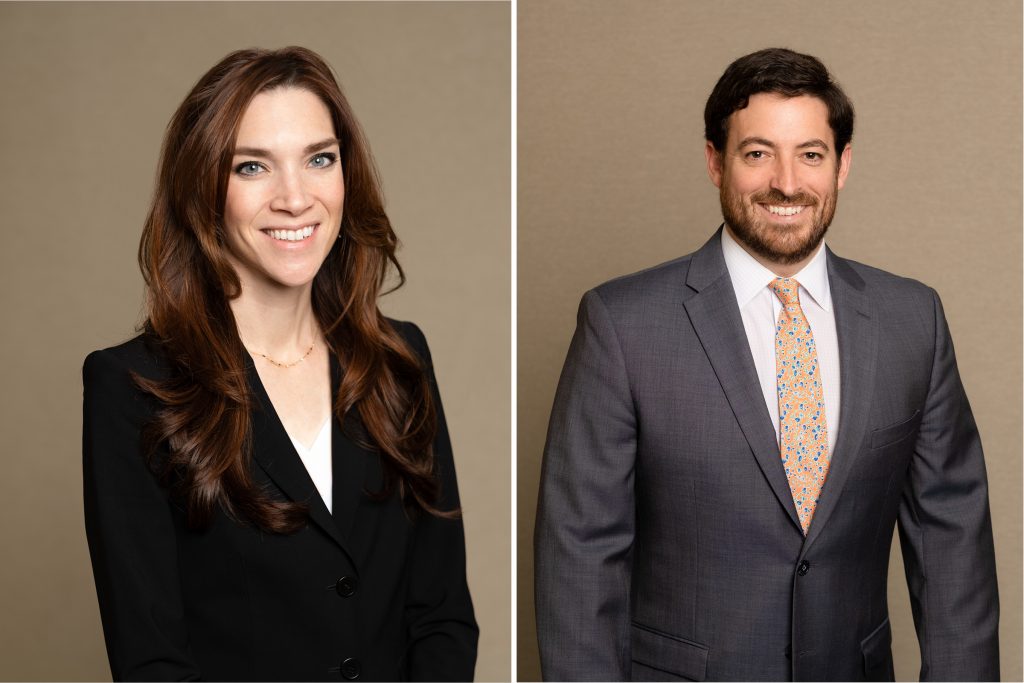 White Plains, NY—September 27, 2022—Cuddy & Feder is pleased to announce that Michael Caruso, Special Counsel in the firm's Litigation practice group, and Kristen Motel, Chair of the firm's Cannabis Law group, will speak at the NYSBA Local and State Government Law Section 75th Anniversary Meeting—Fall 2022. The NYSBA meeting will be held October 14-16 in Washington, D.C. at the Hyatt Regency Washington on Capitol Hill.
Michael will participate in a panel titled "Handling Article 78 Proceedings in the Land Use Context: Procedure and Governing Principles," on Friday, October 14th at 3:35 p.m.-4:25 p.m. The program will provide an overview of the procedures and legal standards which apply to, and the questions that can be reviewed in Article 78 proceedings in the land use context, while highlighting some limitations and pitfalls that may await the unwary practitioner.
Kristen will serve on a panel titled "Cannabis in the Communities and Local Considerations," on Saturday, October 15th at 11:10 a.m.-12:25 p.m. The program focuses on municipal considerations related to New York's adult use cannabis legalization. The presentation will include a discussion of zoning implications, time, place and manner restrictions, and permitting. The program will also highlight social equity and family considerations for communities.
About Cuddy & Feder LLP
Cuddy & Feder LLP proudly serves clients in the areas of real estate; public and private finance (including tax-exempt and taxable bond financing); litigation & appellate practice; land use, zoning & development; telecommunications; cannabis law; energy & environmental; non-profit organizations; and trusts, estates & elder law. For over 50 years, we have established ourselves as the leading law firm serving a vast region that includes Westchester, New York City, Connecticut and the Hudson River Valley. Our foundation is local, and we enjoy enduring relationships with leaders, institutions and decision-makers in the communities we serve.
The following materials, and all other materials on this website, are intended for informational purposes only, are not to be construed as either legal advice or as advertising by Cuddy & Feder LLP or any of its attorneys, and do not create an attorney-client relationship between you and Cuddy & Feder LLP. Please seek the advice of an attorney before relying on any information contained herein.