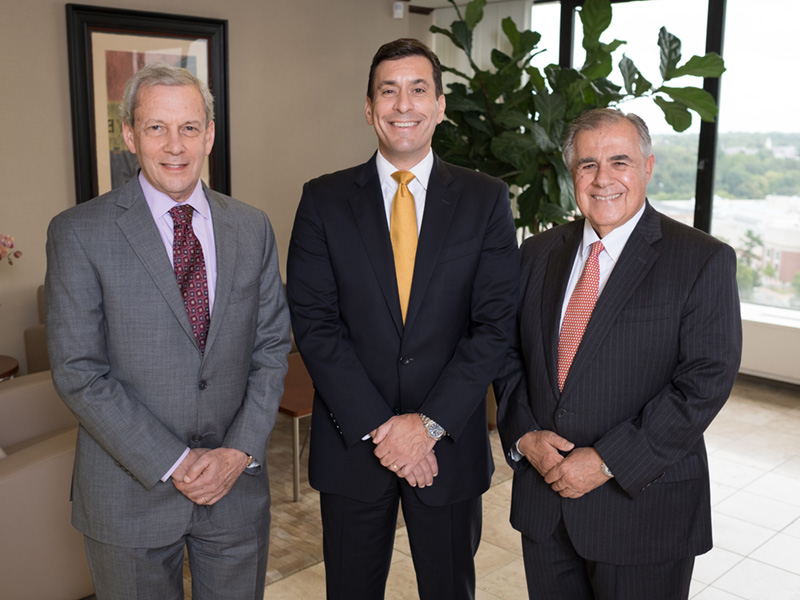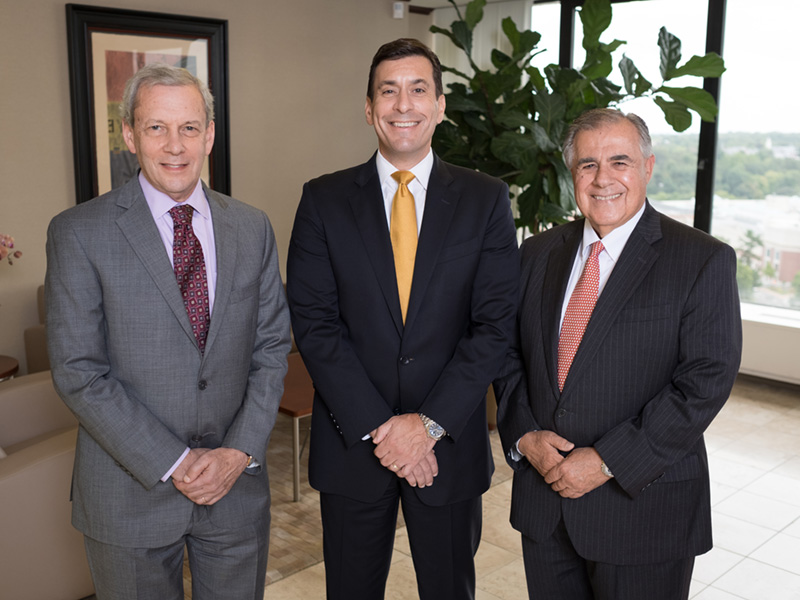 Neil T. Rimsky (left), Christopher B. Fisher (center), Joseph P. Carlucci
"Neil T. Rimsky Named "Lawyer of the Year"
Cuddy & Feder LLP is pleased to announce that three of its partners, Joseph P. Carlucci, former Managing Partner; Christopher B. Fisher, current Managing Partner and Chair of the Telecommunications practice; and Neil T. Rimsky, Chair of the Trusts, Estates and Elder Law practice were selected by their peers for inclusion in the 2019 edition of The Best Lawyers in America.
Joseph Carlucci was recognized in the area of Project Finance Law, Christopher Fisher for his work in Communications Law and Neil Rimsky for the practice area of Elder Law. Mr. Rimsky was also named "Lawyer of the Year" for Elder Law in the White Plains area.
Since it was first published in 1983, The Best Lawyers in America has become widely regarded as a respected reference guide to legal excellence. Best Lawyers® is based entirely on a peer-review evaluation; therefore, attorneys named to The Best Lawyers in America were recognized by peers for their professional excellence in their area of legal practice. For the 2019 edition of The Best Lawyers in America, over 7.8 million votes were analyzed.
"Lawyer of The Year" is awarded to individual attorneys with the highest overall peer-feedback for a specific area and geographic region. Only one attorney is recognized as the "Lawyer of the Year" for each specialty and location. Receiving this designation reflects the high level of respect a lawyer has earned among other leading lawyers in the same communities and the same practice areas for their abilities, their professionalism, and their integrity.
About Cuddy & Feder
Cuddy & Feder LLP proudly serves clients in the areas of real estate; public and private finance (including tax-exempt and taxable bond financing); litigation & appellate practice; land use, zoning & development; telecommunications; energy & environmental; non-profit organizations; and trusts, estates & elder law. Over 45 years, we have established ourselves as the leading law firm serving a vast region that includes Westchester, New York City, Connecticut and the Hudson River Valley. Our foundation is local, and we enjoy enduring relationships with leaders, institutions and decision-makers in the communities we serve.
Corporate
,
Energy + Environmental
,
Finance
,
Land Use, Zoning + Development
,
Litigation
,
Non-Profit Organizations
,
Real Estate
,
Telecommunications
,
Trusts, Estates + Elder Law
The following materials, and all other materials on this website, are intended for informational purposes only, are not to be construed as either legal advice or as advertising by Cuddy & Feder LLP or any of its attorneys, and do not create an attorney-client relationship between you and Cuddy & Feder LLP. Please seek the advice of an attorney before relying on any information contained herein.