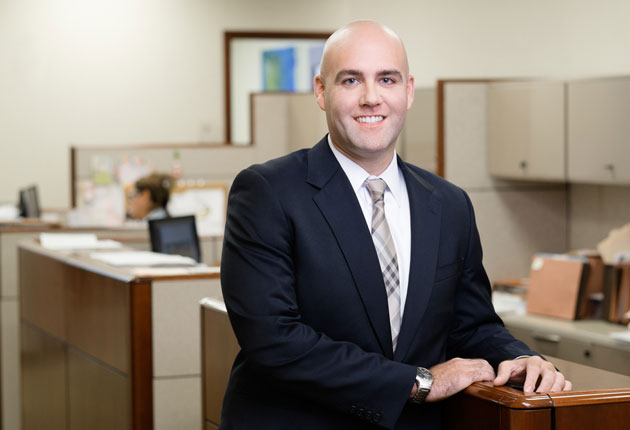 White Plains, N.Y. – Jan. 3, 2022 – Cuddy & Feder LLP announced that Troy Lipp was promoted to partner effective Jan. 1.
Troy Lipp has been named partner in the Firm's Litigation Practice Group. Troy joined Cuddy & Feder in 2011 as a summer associate and became a Litigation Associate in 2012. Troy's diverse practice involves representing individuals, business owners and corporate executives in complex civil and commercial litigation, contract and partnership/shareholder lawsuits, real estate, title and land use litigation, and trusts and estates matters.
As a litigator, Troy routinely resolves disputes in less time and with outstanding results for our clients. Strategic case assessments, discovery motion practice and trials are all part of Troy's considerable experience in state and federal courts. He was recently selected to the Super Lawyers New York Metro Rising Stars list for the second year in a row.
"Troy is a tenacious litigator and has a keen attention to detail which is something his clients praise him for," said Christopher Fisher, Managing Partner of Cuddy & Feder. "He is an exceptional attorney, and we are thrilled to have him continue the growth of his litigation practice at the firm."
About Cuddy & Feder LLP
Cuddy & Feder LLP proudly serves clients in the areas of real estate; public and private finance (including tax-exempt and taxable bond financing); litigation & appellate practice; land use, zoning & development; telecommunications; energy & environmental; non-profit organizations; cannabis law; and trusts, estates & elder law. For 50 years, we have established ourselves as the leading law firm serving a vast region that includes Westchester, New York City, Connecticut and the Hudson River Valley. Our foundation is local, and we enjoy enduring relationships with leaders, institutions and decision-makers in the communities we serve.
The following materials, and all other materials on this website, are intended for informational purposes only, are not to be construed as either legal advice or as advertising by Cuddy & Feder LLP or any of its attorneys, and do not create an attorney-client relationship between you and Cuddy & Feder LLP. Please seek the advice of an attorney before relying on any information contained herein.