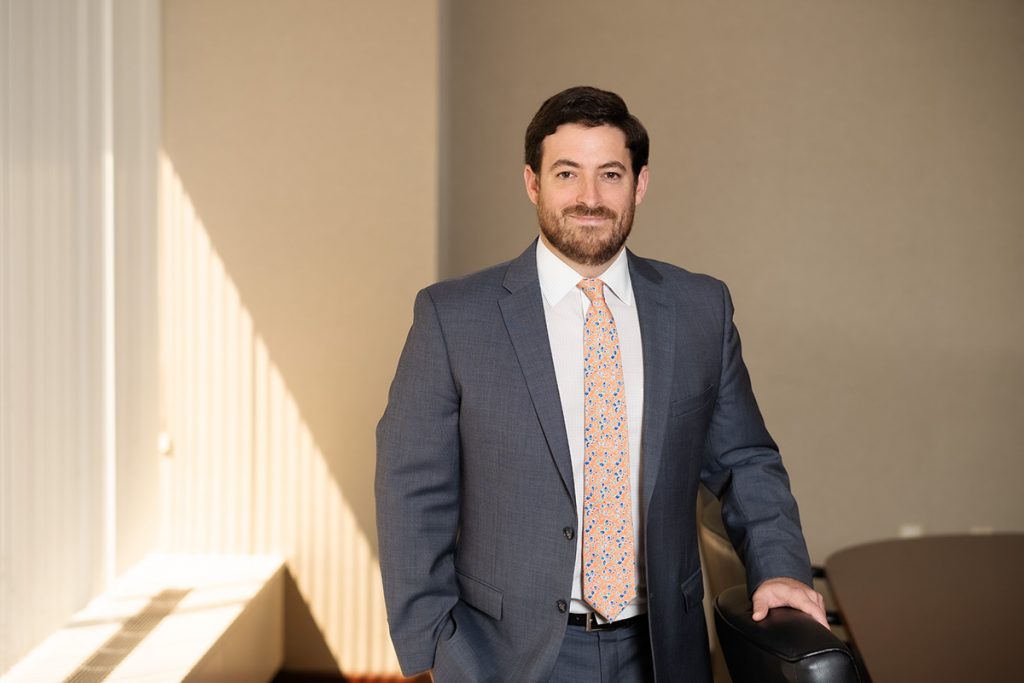 White Plains, NY – July 21, 2022 – Cuddy & Feder announced that Michael V. Caruso has joined the Firm as Special Counsel in the Litigation Practice. With over 15 years of experience, he brings considerable experience in litigating in state and federal courts at the trial and appellate levels. He solves his clients' complex issues by using adaptive and creative strategies.
In addition to private practice, Mike presides as one of the Town Justices in Patterson, Putnam County. His extensive training and experience in land use & zoning and environmental law allows him to navigate the complex administrative and regulatory framework at the municipal and agency levels. Mike began his legal career with firms in Westchester County and eventually joined a solo practitioner in Putnam County in 2012 where he developed his practice as a litigator and land use attorney. In 2018, Michael started a solo practice in Putnam County where he continued to practice in the areas of civil litigation, environmental law, and land use & zoning.
"Mike brings impressive talents and focus to our Firm and enjoys a reputation as an exceptional litigator and a trusted Town Justice," said Tony Gioffre, Managing Partner. "We are thrilled to have him join our team."
Mike received his B.A. in English Literature from Colgate University and his J.D. from Pace University School of Law. He is a licensed member of the Bar in Connecticut and New York State and is also admitted to practice in the Federal District Courts of Connecticut, New York's Southern and Eastern Districts, the U.S. Court of Appeals for the Second Circuit, and the Supreme Court of the United States.
About Cuddy & Feder LLP
Cuddy & Feder LLP proudly serves clients in the areas of real estate; public and private finance (including tax-exempt and taxable bond financing); litigation & appellate practice; land use, zoning & development; telecommunications; energy & environmental; cannabis law; non-profit organizations; and trusts, estates & elder law. Over 50 years, we have established ourselves as the leading law firm serving a vast region that includes Westchester, New York City, Connecticut and the Hudson River Valley. Our foundation is local, and we enjoy enduring relationships with leaders, institutions and decision-makers in the communities we serve.
The following materials, and all other materials on this website, are intended for informational purposes only, are not to be construed as either legal advice or as advertising by Cuddy & Feder LLP or any of its attorneys, and do not create an attorney-client relationship between you and Cuddy & Feder LLP. Please seek the advice of an attorney before relying on any information contained herein.