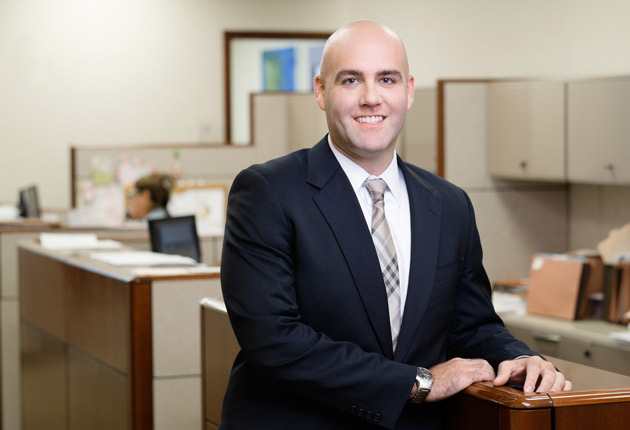 White Plains, NY – July 5, 2022 – Cuddy & Feder LLP is proud to announce that Troy Lipp, a partner in the firm's Litigation Group, has been selected as a "40 Under 40" 2022 Rising Star by the Business Council of Westchester.
Rising Stars honorees exemplify leadership, foresight, and talent for the future of Westchester County. They are chosen based on their professional and/or entrepreneurial accomplishments, affiliations, and demonstrated leadership skills.
Troy's practice involves representing individuals, business owners and corporate executives in complex civil and commercial litigation, contract and partnership/shareholder lawsuits, real estate, title and land use litigation, and trusts and estates matters. Troy also handles guardianship matters in New York Supreme Court and Surrogate's Court.
As a litigator, Troy's creative problem-solving skills, strategic case assessments and considerable experience in state and federal courts routinely lead to outstanding results for our clients across various industries. Troy was recently selected to the list of Metro New York Super Lawyers as a Rising Star for the third year in a row.
The Rising Stars program is modeled after the national business recognition program "40 Under 40." Troy will be recognized alongside 39 other honorees on September 20 at a reception at Million Air at the Westchester County Airport.
About Cuddy & Feder LLP
Cuddy & Feder LLP proudly serves clients in the areas of real estate; public and private finance (including tax-exempt and taxable bond financing); litigation & appellate practice; land use, zoning & development; telecommunications; energy & environmental; non-profit organizations; and trusts, estates & elder law. For over 50 years, we have established ourselves as the leading law firm serving a vast region that includes Westchester, New York City, Connecticut and the Hudson River Valley. Our foundation is local, and we enjoy enduring relationships with leaders, institutions and decision-makers in the communities we serve.
The following materials, and all other materials on this website, are intended for informational purposes only, are not to be construed as either legal advice or as advertising by Cuddy & Feder LLP or any of its attorneys, and do not create an attorney-client relationship between you and Cuddy & Feder LLP. Please seek the advice of an attorney before relying on any information contained herein.