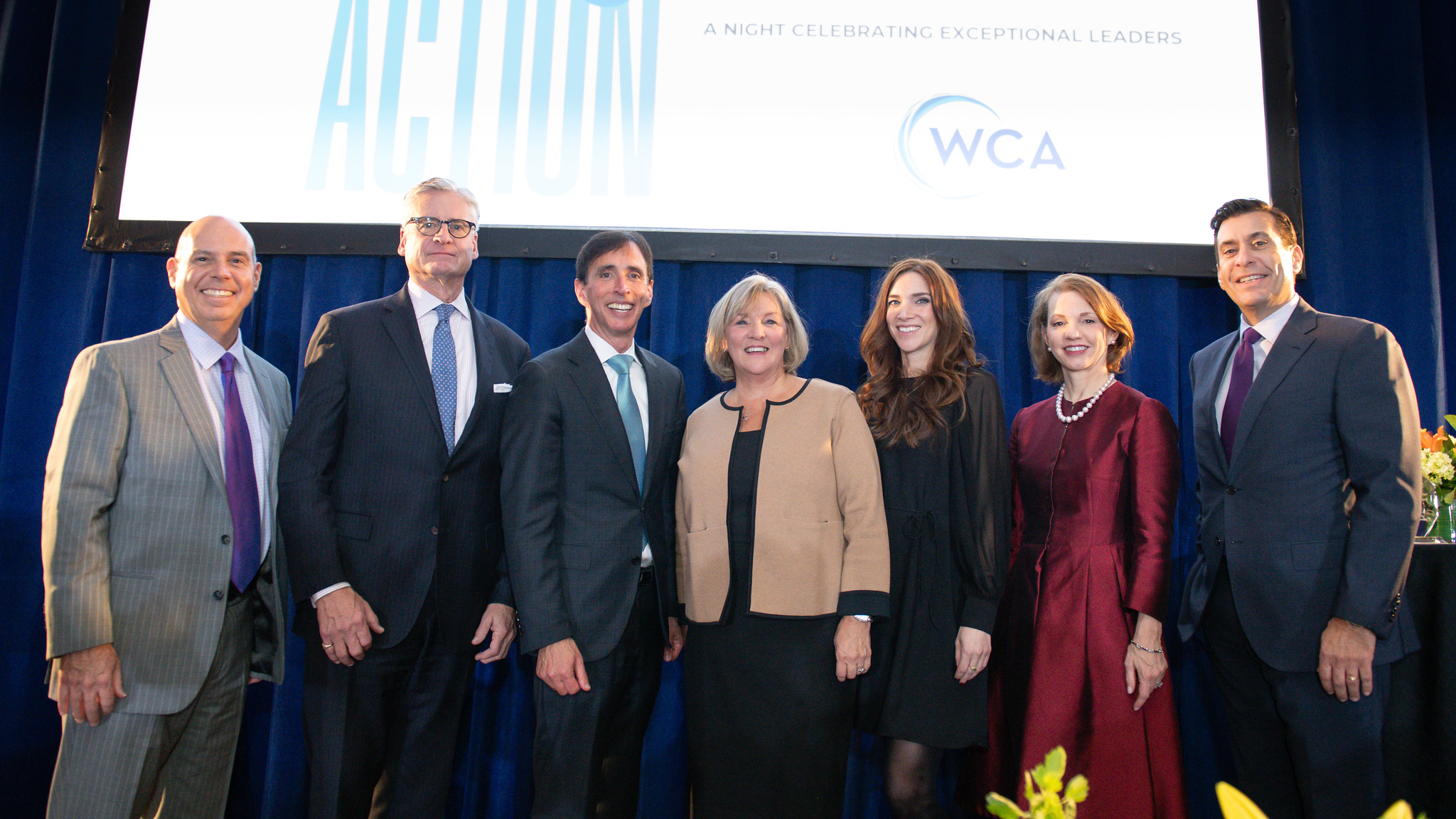 White Plains, NY – November 14, 2023 – Christopher B. Fisher, Vice Chair of the Westchester County Association, presented the WCA Leadership Award to City of New Rochelle Mayor Noam Bramson. Fisher's remarks highlighted Mayor Bramson's remarkable journey as a first-generation American, emphasizing his early commitment to public service. Fisher commended Mayor Bramson's decades of service to New Rochelle, steering the city through economic growth, sustainable initiatives, and challenging times, including the last recession and the COVID-19 pandemic. Despite Mayor Bramson's decision to step down last year, his legacy is evident in New Rochelle's reimagined skyline and will continue as he takes on a new leadership role as the Executive Director of Sustainable Westchester, an organization he helped found.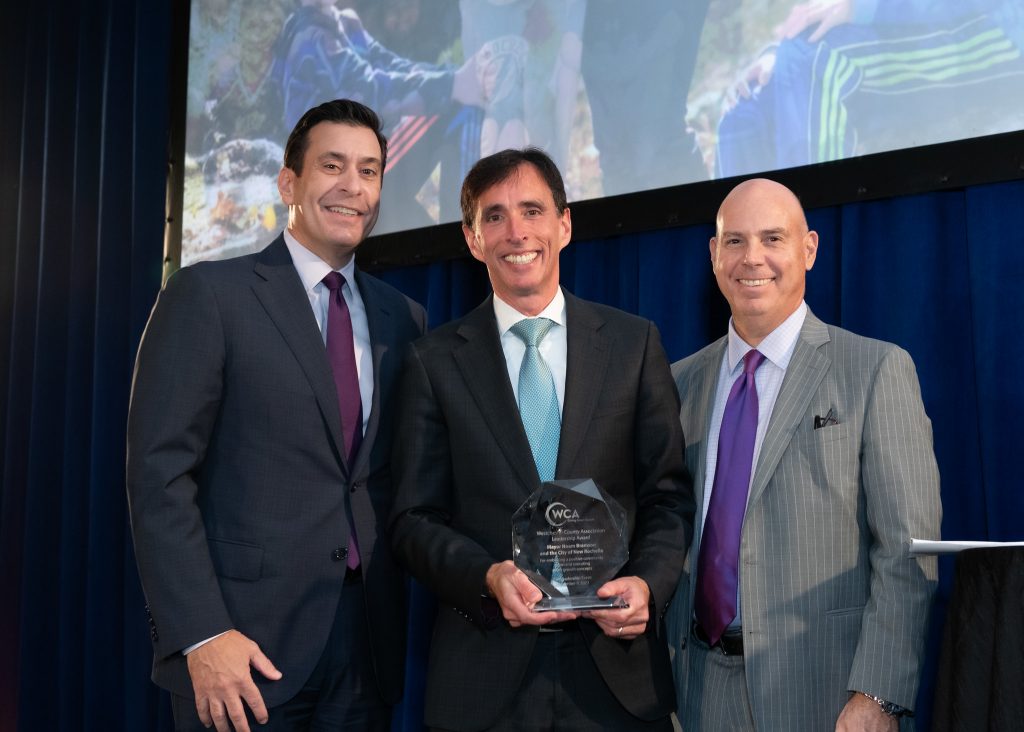 Kristen Motel, a partner in the Land Use, Zoning & Development, Energy & Environmental, and Telecommunications practice groups, and Chair of the Cannabis Law group, was honored with the first ever New Leader Trailblazer Award by the Westchester County Association. Kristen Co-Chairs the Sustainability Subcommittee at WCA and helped develop WCA's Profit & Purpose Sustainability conference in partnership with Pace Law School. Kristen was chosen by her peers on the New Leaders Roundtable and was presented with the award by Andrew Weisz and Brad Schwartz who noted her exceptional contributions to Westchester and the region.
The award ceremony took place at the Westchester Marriott in Tarrytown, where Kristen was celebrated alongside other esteemed awardees, including Jane Solnick, who received the Alfred B. DelBello Visionary award, and Christopher D. Hillyer, MD, & Mayor Noam Bramson, who received the Leadership award.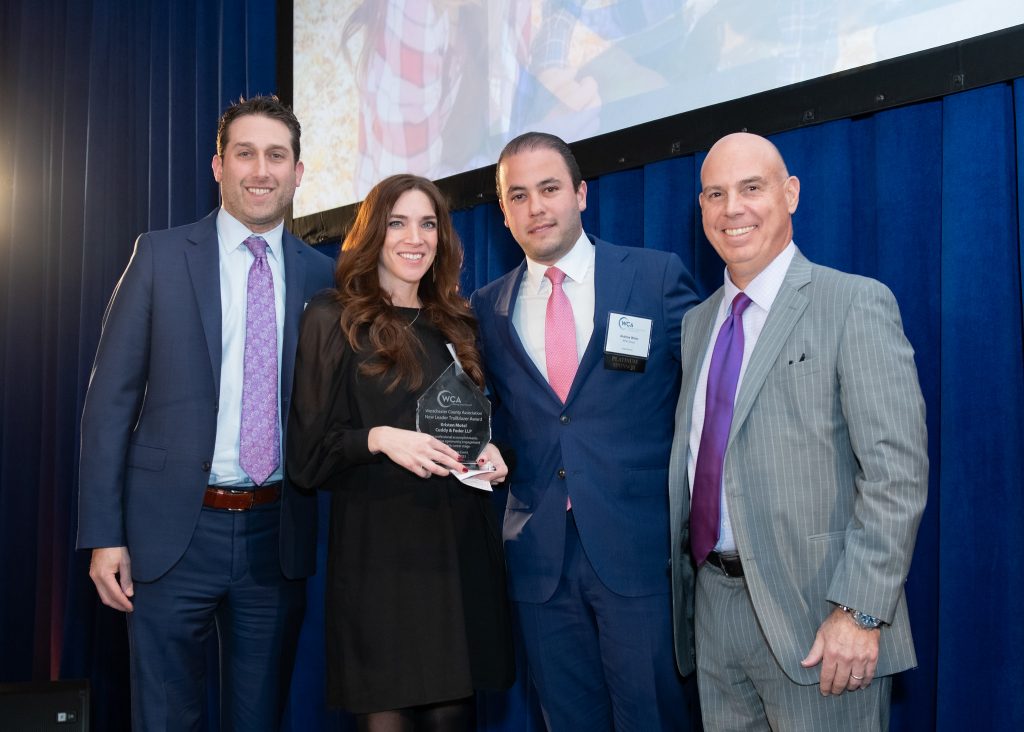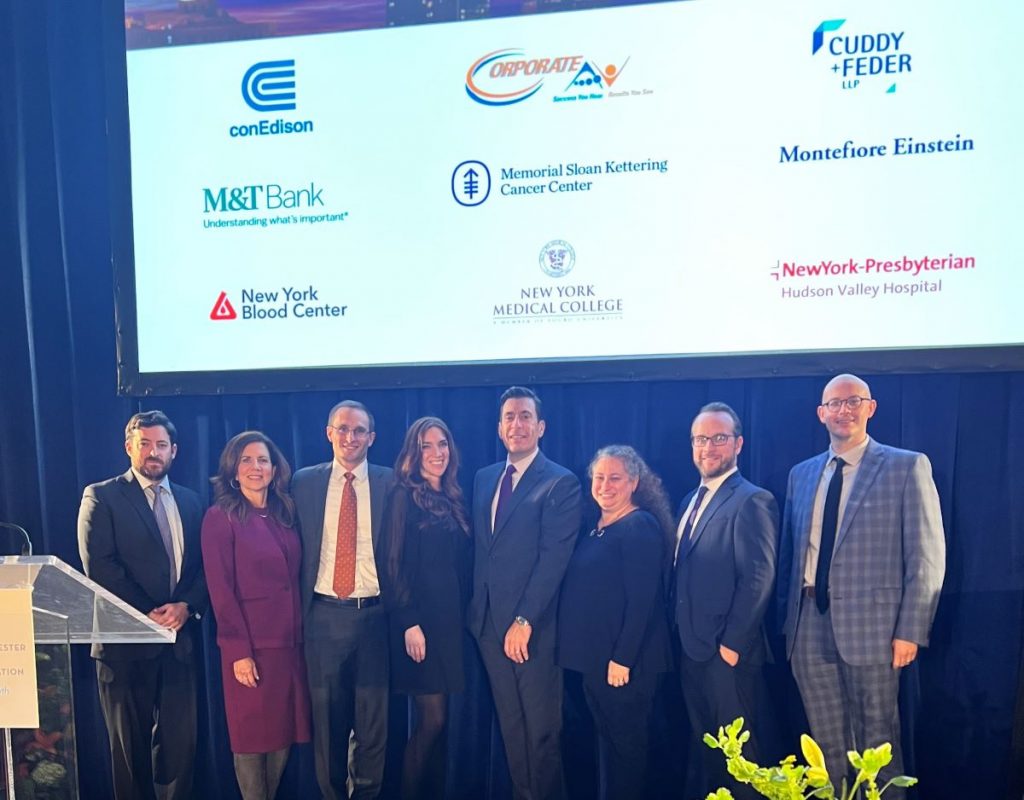 Cuddy & Feder LLP extends its sincere congratulations to Kristen Motel and the other honorees, celebrating their outstanding achievements and significant contributions to Westchester. For a glimpse into the impactful work recognized at the event, you can watch WCA's Impact Video here.
The following materials, and all other materials on this website, are intended for informational purposes only, are not to be construed as either legal advice or as advertising by Cuddy & Feder LLP or any of its attorneys, and do not create an attorney-client relationship between you and Cuddy & Feder LLP. Please seek the advice of an attorney before relying on any information contained herein.