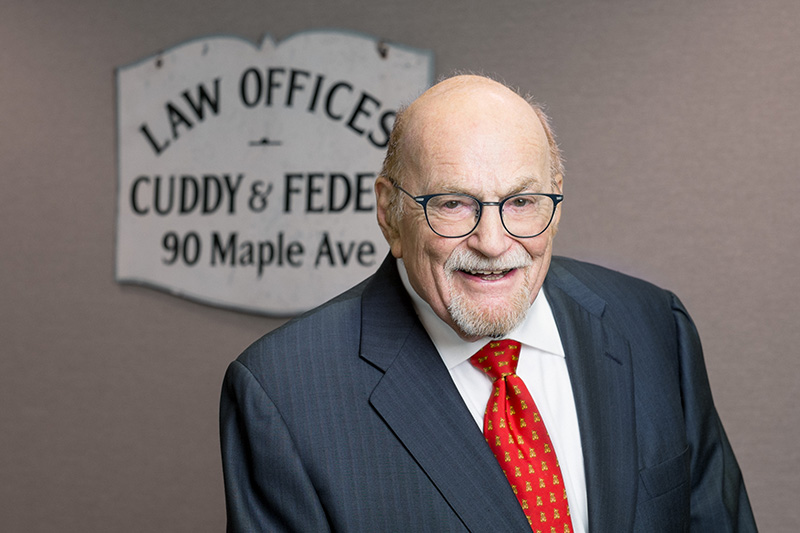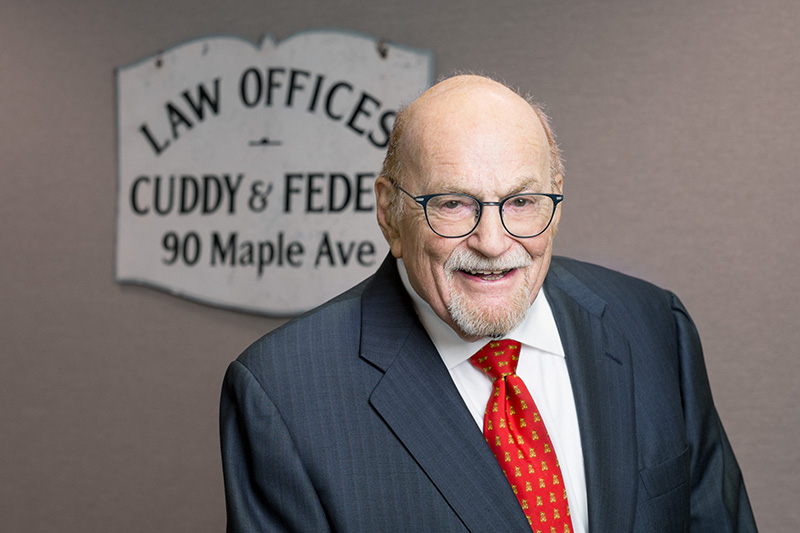 White Plains, NY, Jan. 16, 2017 – The attorneys and staff of Cuddy & Feder LLP mourn the passing of their partner and colleague, Robert Feder, age 86, of White Plains, on Jan. 14, 2017.
A Senior Partner at Cuddy & Feder LLP, the law firm he founded in 1971 with William Cuddy, Bob was considered a genuine legal icon by his colleagues and the many attorneys he mentored during his distinguished legal career. Known for his brilliant legal mind, insightful business acumen and tireless devotion to his many clients, Bob was the recipient of countless honors and awards and was recognized on many occasions as a true legal visionary and leading real estate, land use and business attorney in Westchester County.
But Bob's service went beyond the law – he had a deep devotion to public service in the White Plains region and to innumerable charitable causes with respect to legal justice, performing arts, education, health care and historical values. Among his many institutional contributions were his chairmanship of the White Plains Hospital Board, his presidency of the Legal Aid Society of Westchester, and his service as a commissioner of the White Plains Housing Authority, among others. He was also an adjunct professor at Pace Law School and Columbia University Graduate School of Business.
We extend our deepest condolences to his beloved wife, Marjorie, his children, grandchildren and his entire family.
Funeral service will be held on Tuesday, January 17, 2017 at 10 a.m. at Bet Am Shalom 295 Soundview Avenue, White Plains.
In lieu of flowers donations may be made to the Robert Feder Nursing Education Fund at White Plains Hospital Foundation, 41 East Post Road, White Plains.
Corporate
,
Energy + Environmental
,
Finance
,
Land Use, Zoning + Development
,
Litigation
,
Non-Profit Organizations
,
Real Estate
,
Telecommunications
,
Trusts, Estates + Elder Law
The following materials, and all other materials on this website, are intended for informational purposes only, are not to be construed as either legal advice or as advertising by Cuddy & Feder LLP or any of its attorneys, and do not create an attorney-client relationship between you and Cuddy & Feder LLP. Please seek the advice of an attorney before relying on any information contained herein.