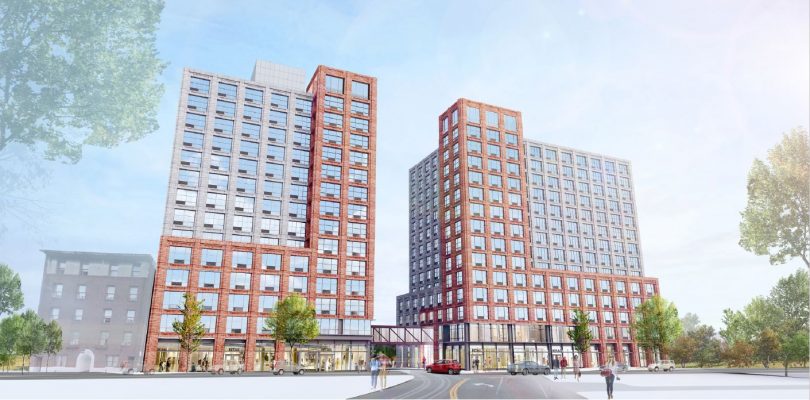 On February 27, 2019, Cuddy & Feder Land Use Attorneys Anthony B. Gioffre III and Kristen Motel secured Site Plan Approval from the New Rochelle Planning Board for construction of two 14-story mixed use buildings in the City's Downtown Overlay Zone.  The buildings will contain a total of 285 rental apartments and will be connected by a private pedestrian skybridge spanning Centre Avenue.  The redevelopment also includes the remediation of a New York Department of Environmental Conservation Brownfield Cleanup site, where a fully attended valet six-story parking structure will be constructed to accommodate parking for the residential units and retail spaces, as well as providing additional municipal parking.
About Cuddy & Feder LLP
Cuddy & Feder LLP proudly serves clients in the areas of real estate; public and private finance (including tax-exempt and taxable bond financing); litigation & appellate practice; land use, zoning & development; telecommunications; energy & environmental; non-profit organizations; and trusts, estates & elder law. Over 45 years, we have established ourselves as the leading law firm serving a vast region that includes Westchester, New York City, Connecticut and the Hudson River Valley. Our foundation is local, and we enjoy enduring relationships with leaders, institutions and decision-makers in the communities we serve.
The following materials, and all other materials on this website, are intended for informational purposes only, are not to be construed as either legal advice or as advertising by Cuddy & Feder LLP or any of its attorneys, and do not create an attorney-client relationship between you and Cuddy & Feder LLP. Please seek the advice of an attorney before relying on any information contained herein.