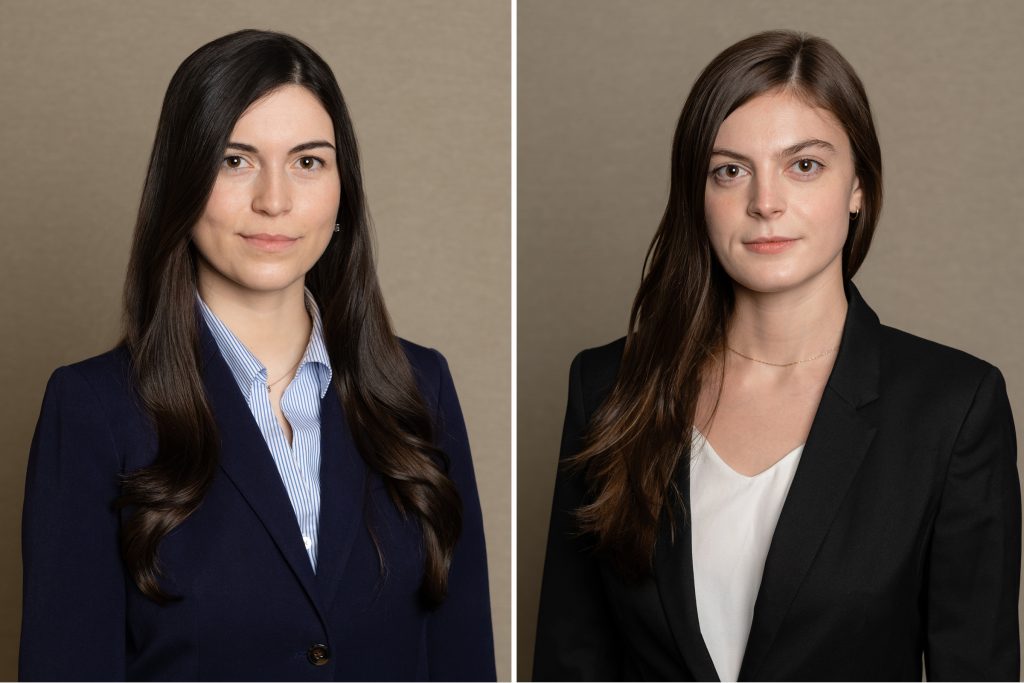 Cuddy & Feder LLP is pleased to announce that Allison Fausner and Claire Hart have joined the firm. Allison is an associate in the Land Use, Zoning & Development and Telecommunications practice groups and Claire is an associate in the Litigation group.
Allison earned a bachelor's degree from the State University of New York at Oswego and her law degree from Elisabeth Haub School of Law at Pace University where she was an Acquisitions Editor for the Pace Environmental Law Review. Allison interned with the Hon. Patty Shwartz of the Court of Appeals for the Third Circuit and the Hon. Denise L. Cote of the U.S. District Court for the Southern District of New York. She also interned with the Sierra Club, worked as a research assistant for Professors John R. Nolon and Katrina Kuh, and volunteered with the Land Use Law Center.
Claire received a bachelor's degree from Skidmore College and her law degree from Benjamin N. Cardozo School of Law where she was president of the Cardozo Art Law Society. Prior to joining the firm, Claire was a summer associate at Cypress LLP where she composed license agreements, commission agreements, and responses to legal requests and pre-litigation demand letters. She was also a legal intern at Christie's Inc. where she conducted provenance research for artwork in upcoming sales to ensure authenticity and proper title. Claire is an associate board member of the Court Appointed Special Advocates.
About Cuddy & Feder LLP
Cuddy & Feder LLP proudly serves clients in the areas of real estate; public and private finance (including tax-exempt and taxable bond financing); litigation & appellate practice; land use, zoning & development; telecommunications; energy & environmental; non-profit organizations; and trusts, estates & elder law. For 50 years, we have established ourselves as the leading law firm serving a vast region that includes Westchester, New York City, Connecticut and the Hudson River Valley. Our foundation is local, and we enjoy enduring relationships with leaders, institutions and decision-makers in the communities we serve.
The following materials, and all other materials on this website, are intended for informational purposes only, are not to be construed as either legal advice or as advertising by Cuddy & Feder LLP or any of its attorneys, and do not create an attorney-client relationship between you and Cuddy & Feder LLP. Please seek the advice of an attorney before relying on any information contained herein.