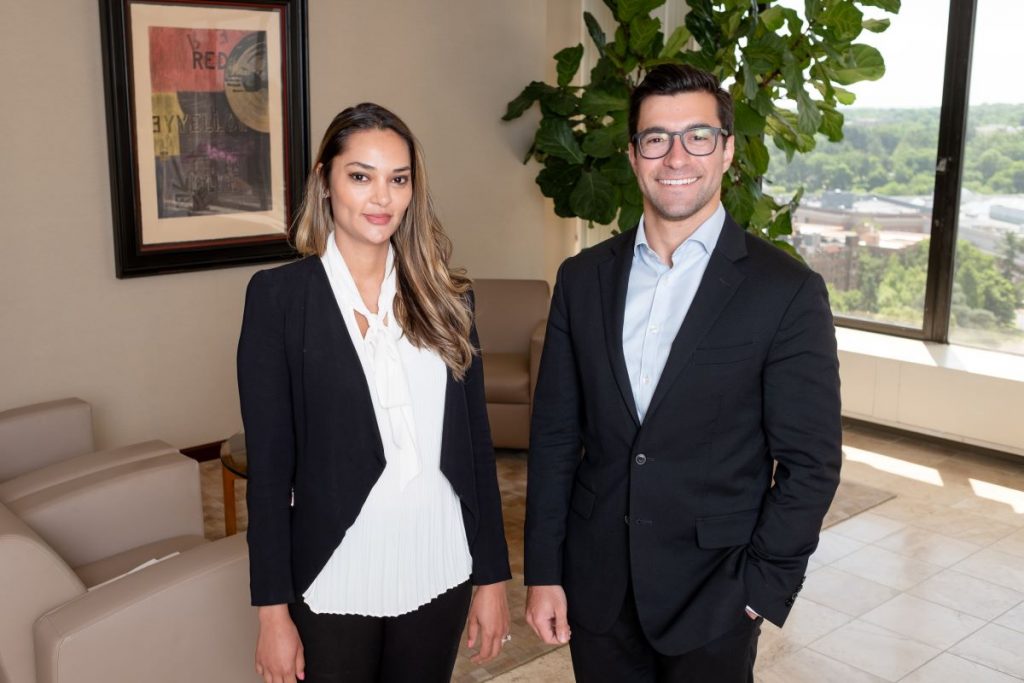 The Firm is pleased to welcome Raphaella Cipollina and Jason Siev as our 2022 Summer Associates.
Raphaella Cipollina is a rising 3L at Elisabeth Haub School of Law at Pace University. She is a member of the Pace Law Review, the Corporate and Commercial Law Society, and the Health Law Society. Raphaella earned her undergraduate degree in Law at the Universite De Fribourg in Switzerland.
Jason Siev is a rising 3L at Benjamin N. Cardozo School of Law. He is a staff editor on the Cardozo ADR Competition Honor Society and President of the Cardozo Military and Veterans Association. Jason earned his undergraduate degree in Political Science from Yeshiva University.
Our Summer Associate Program provides law students with hands-on, real-world experience across multiple practice areas. They are given the opportunity to work and learn from a range of attorneys—from our most senior partner to our most junior associate. We foster an environment where feedback is given freely and often to maximize the summer associates' learning and to ensure a valuable experience at our Firm.
About Cuddy & Feder
Cuddy & Feder proudly serves clients in the areas of real estate; public and private finance (including tax-exempt and taxable bond financing); litigation & appellate practice; land use, zoning & development; cannabis law; telecommunications; energy & environmental; non-profit organizations; and trusts, estates & elder law. For over 50 years, we have established ourselves as the leading law firm serving a vast region that includes Westchester, New York City, Connecticut and the Hudson River Valley. Our foundation is local, and we enjoy enduring relationships with leaders, institutions and decision-makers in the communities we serve.
Cannabis Law
,
Corporate
,
Energy + Environmental
,
Finance
,
Land Use, Zoning + Development
,
Litigation
,
Non-Profit Organizations
,
Real Estate
,
Telecommunications
,
Trusts, Estates + Elder Law
The following materials, and all other materials on this website, are intended for informational purposes only, are not to be construed as either legal advice or as advertising by Cuddy & Feder LLP or any of its attorneys, and do not create an attorney-client relationship between you and Cuddy & Feder LLP. Please seek the advice of an attorney before relying on any information contained herein.