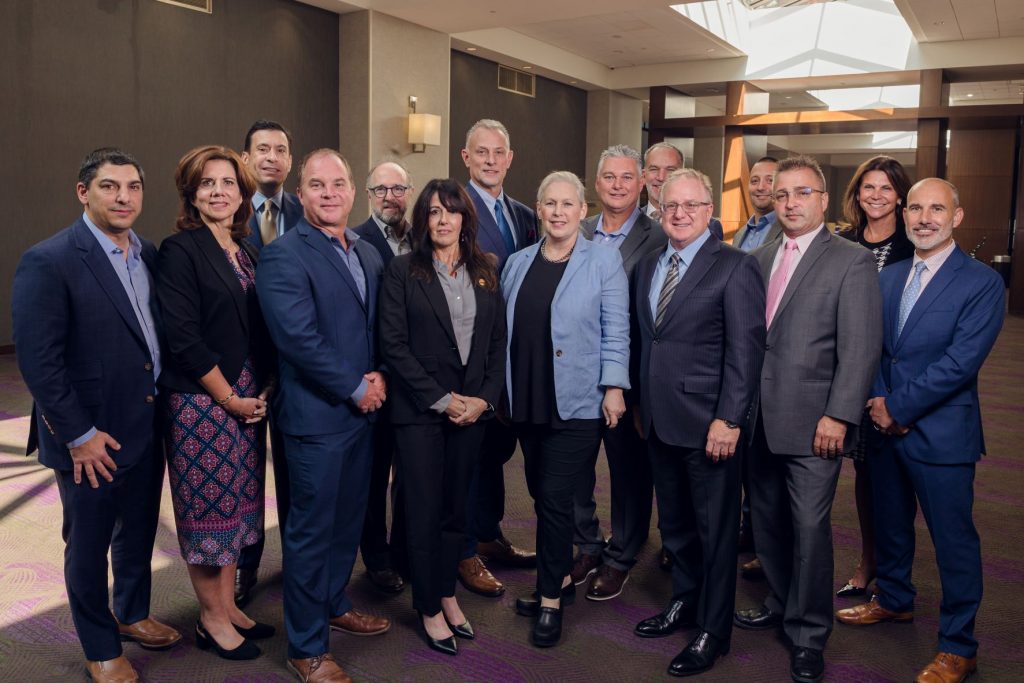 On September 15-16, 2022, the New York State Wireless Association (NYSWA) held its 11th Wireless Forum in Saratoga Springs, NY.
On Friday, September 16, Partner Lucia Chiocchio, Secretary of NYSWA gave a poignant speech and introduced one of the forum's keynote speakers, Daniel Ives, Managing Director of Equity Research who shared his insights on the current market of 5G and technology.
From left: Partners Kristen Motel and Lucia Chiocchio in the exhibitor hall; Top right: Senator Gillibrand giving keynote address; Bottom right: Lucia Chiocchio introducing the morning's speaker.
Partner Chris Fisher, a founding board member of NYSWA, former President and current State & Local Government Affairs Advisor moderated a panel titled "Broadband Funding, Show me the Money," that discussed broadband funding and the deployment of new broadband infrastructure. The panelists included Bill Farber, Economic Development Committee Chair of NYSAC; Lee Davenport, Director of Community Development for US Ignite; Ethan Lucarelli, FCC Wireless Advisor to Chair Rosenworcel; and Josh Breitbart, Senior Vice President of NYS ConnectAll.
"It was an honor to bring together an esteemed set of panelists from the public and private sector responsible for leveraging a $1 billion investment in broadband infrastructure committed to by Governor Hochul and discuss federal, state and private funding for 5G, Smart City and Digital Equity initiatives to serve all New Yorkers," said Chris Fisher.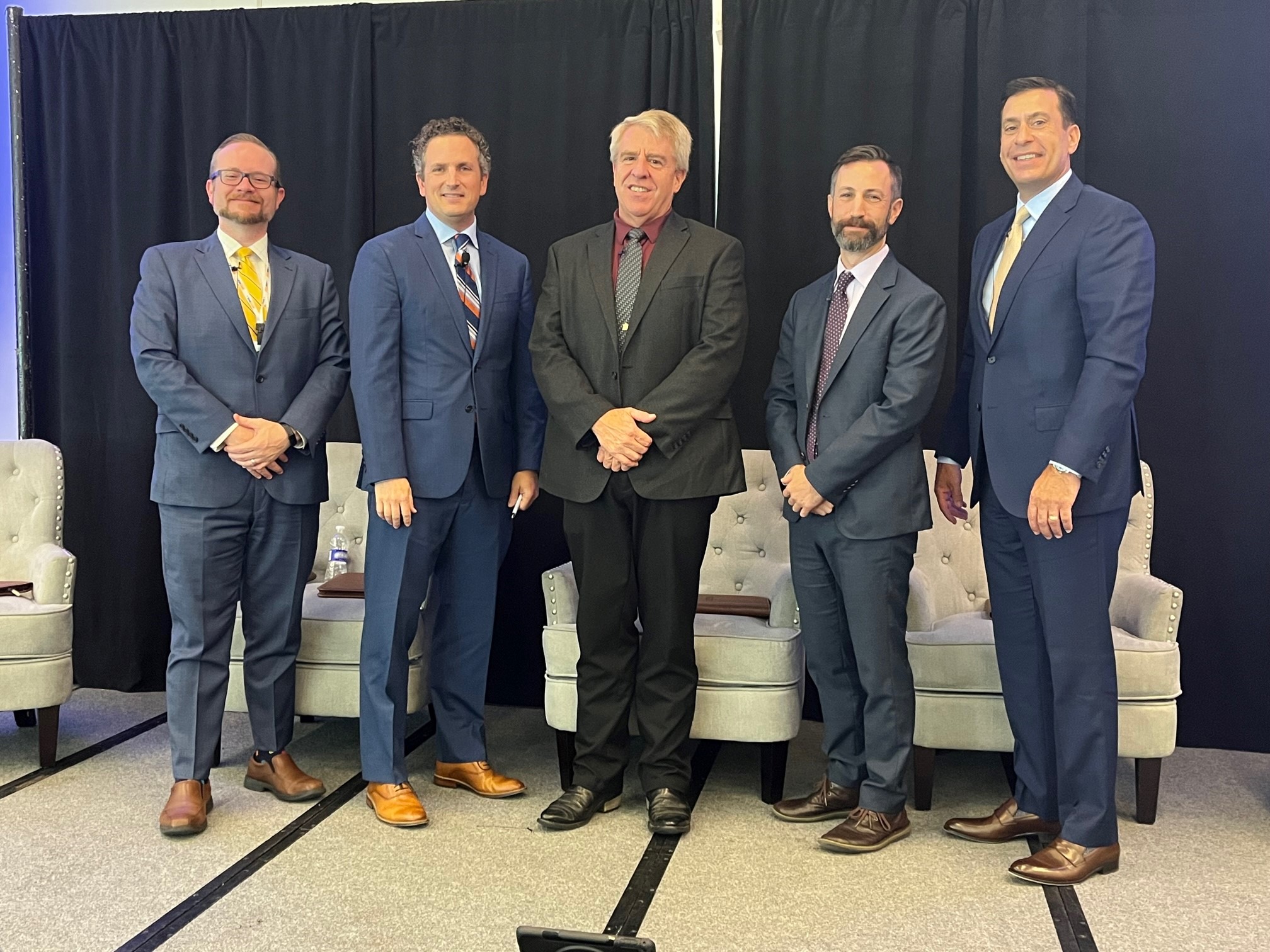 From left: Ethan Lucarelli, Lee Davenport, Bill Farber, Josh Breitbart and Chris Fisher.
U.S. Senator Kirsten Gillibrand gave the morning's opening keynote address discussing her work to ensure that all New Yorkers have access to high-speed internet and bolstering cybersecurity.
"It was a tremendous privilege to speak with Senator Gillibrand and hear her keynote address at the forum," said Lucia Chiocchio. "Her leadership and commitment to invest in affordable high-speed internet and expand broadband access in rural communities is extraordinary and we look forward to working together on these initiatives for years to come."
About Cuddy & Feder, LLP
Cuddy & Feder LLP proudly serves clients in the areas of real estate; public and private finance (including tax-exempt and taxable bond financing); litigation & appellate practice; land use, zoning & development; cannabis law; telecommunications; energy & environmental; non-profit organizations; and trusts, estates & elder law. Over 50 years, we have established ourselves as the leading law firm serving a vast region that includes Westchester, New York City, Connecticut and the Hudson River Valley. Our foundation is local, and we enjoy enduring relationships with leaders, institutions and decision-makers in the communities we serve.
The following materials, and all other materials on this website, are intended for informational purposes only, are not to be construed as either legal advice or as advertising by Cuddy & Feder LLP or any of its attorneys, and do not create an attorney-client relationship between you and Cuddy & Feder LLP. Please seek the advice of an attorney before relying on any information contained herein.