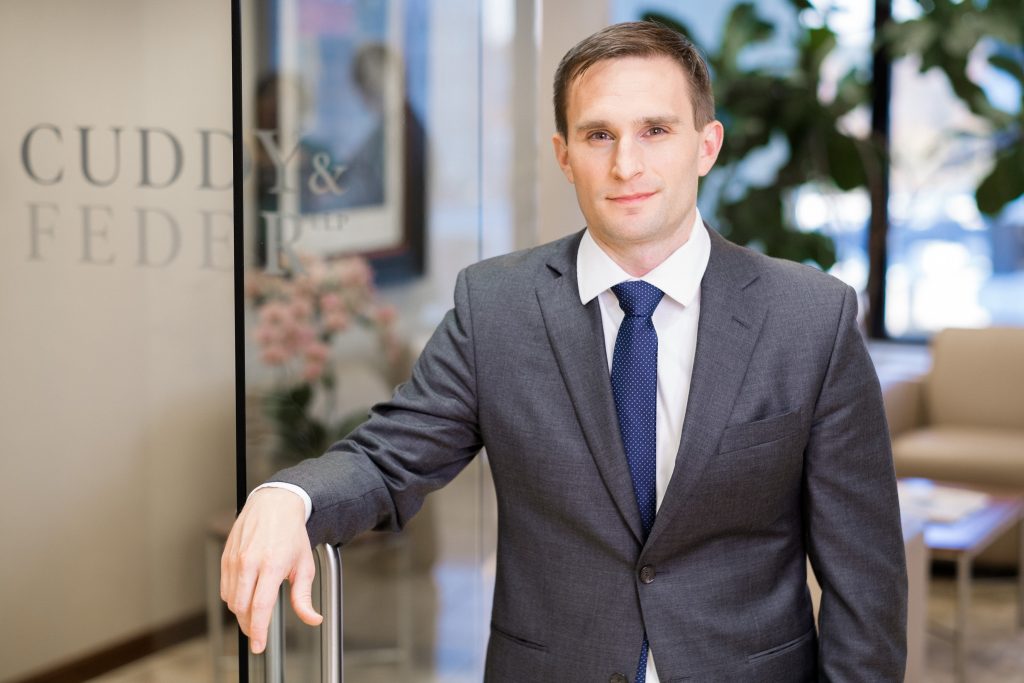 White Plains, NY – January 25, 2022 – Cuddy & Feder LLP is pleased to announce that Partner Brendan Goodhouse has been appointed Co-Chair of the Firm's Litigation Practice Group.
"Brendan is an exceptional attorney and has a wealth of talent coupled with an incisive and calm demeanor," said Chris Fisher, Managing Partner of Cuddy & Feder LLP. "His leadership abilities will be invaluable to the practice group and the firm."
Brendan's practice is principally concentrated in complex commercial litigation matters in state and federal courts, white collar litigation and investigations, telecommunications litigation, and alternate dispute resolution. Brendan is a prior Forty Under 40 Awardee and has been recognized as a SuperLawyer® rising star in litigation. He serves on the Board of Directors of the Port Chester Carver Center and the Legal Aid Society of Westchester.
The following materials, and all other materials on this website, are intended for informational purposes only, are not to be construed as either legal advice or as advertising by Cuddy & Feder LLP or any of its attorneys, and do not create an attorney-client relationship between you and Cuddy & Feder LLP. Please seek the advice of an attorney before relying on any information contained herein.