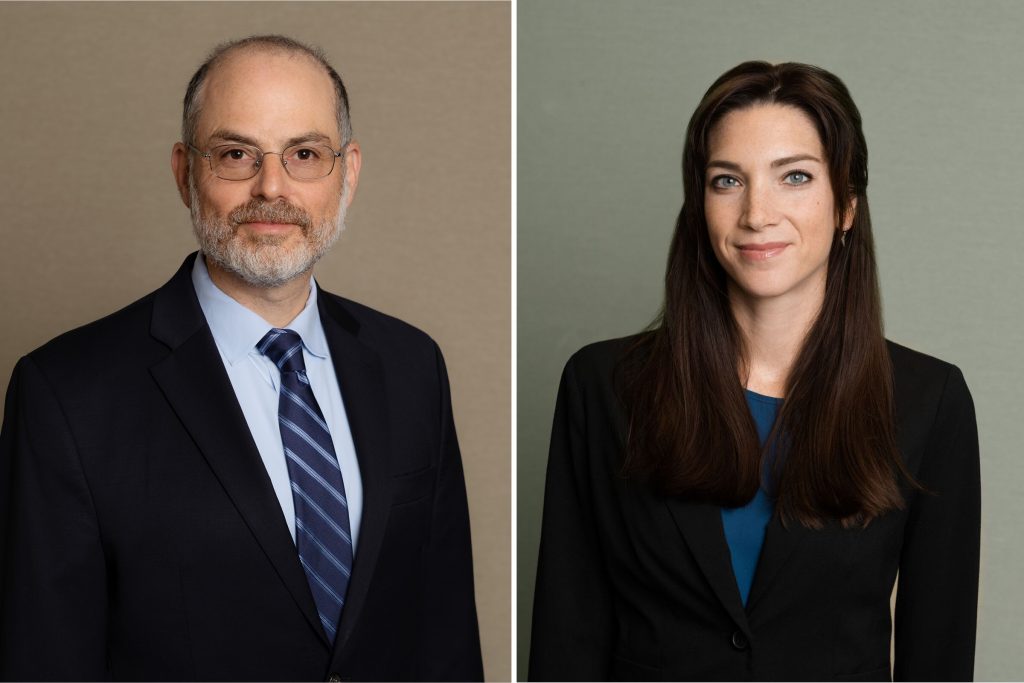 On January 27, Andrew Schriever, Chair of the firm's Cannabis Law Practice and Partner in the Litigation group, and Kristen Motel, Associate in the firm's Cannabis Law, Land Use, Zoning & Development, Energy & Environmental, and Telecommunications groups, will present on a CLE panel titled: "New York Adult Use Marijuana: What You Need to Know." The CLE event will be co-sponsored by the White Plains Bar Association, Westchester Women's Bar Association, and the Westchester County Bar Association.
The panel will discuss:
• An Overview of the Marijuana Regulation and Taxation Act
• The Licensing System for Recreational Marijuana Sales
• Municipal Opt-Out Authorization
• Reasonable Local Restrictions
• What to Expect in the Land Use Approval Process
• Local Regulations Concerning Personal Cultivation
RSVP by January 21, 2022 to asienty@hollislaidlaw.com or if you are a WPBA member, you can regsiter at https://www.wpbar.org/events/.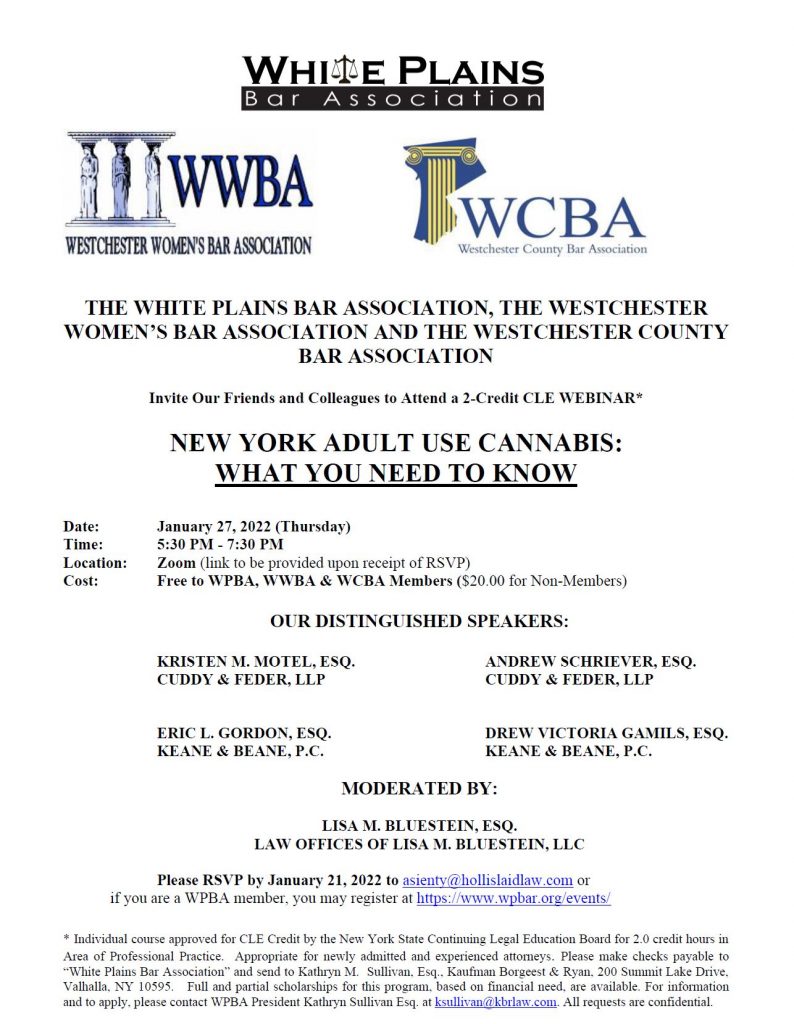 The following materials, and all other materials on this website, are intended for informational purposes only, are not to be construed as either legal advice or as advertising by Cuddy & Feder LLP or any of its attorneys, and do not create an attorney-client relationship between you and Cuddy & Feder LLP. Please seek the advice of an attorney before relying on any information contained herein.