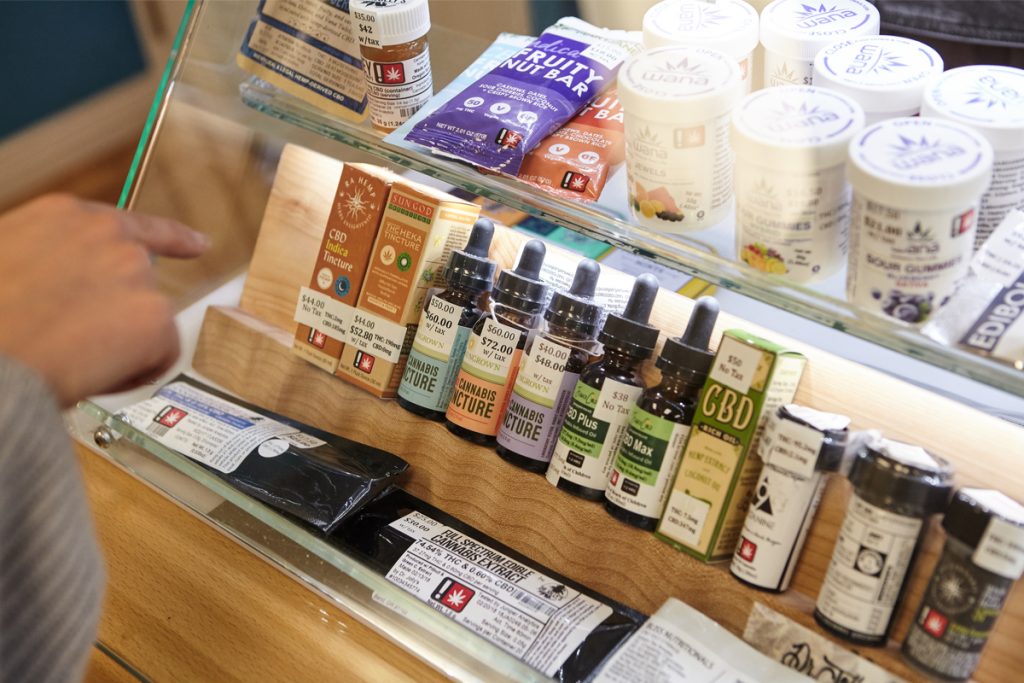 In March, New York legalized adult-use cannabis, opening the door for entrepreneurs to set up shop in local communities. But with new opportunities come new laws and regulations. In this series, Cuddy & Feder's Cannabis Law practice offers helpful tips and best practices for prospective New York cannabis applicants.
Part 1: Where to Locate Your Retail Cannabis Business
The New York Marihuana Regulation and Taxation Act (MRTA) requires applicants seeking a retail license to have identified the location for their business at the time the license application is submitted. Specifically, the applicant must either own the property, have a valid lease in place or provide proof that they will possess the property within 30 days of being granted a license for a term that equals the license period (which is renewed every 2 years).
The majority of local municipalities in New York have not yet amended their local ordinances to address cannabis uses, but it is anticipated that they will do so over the next 6 months before the State releases license applications.
This requirement leaves applicants in the risky situation of securing a location at a potentially significant cost and outlay of capital without even being granted a license and leads to many unanswered questions about where they should purchase or lease property. These concerns are compounded by the fact that a handful of communities have already opted out of allowing retail dispensaries and on-site consumption sites within their jurisdiction, with more communities expected to opt-out before the end of the year when the deadline to do so expires.
Aside from the challenges under federal law related to financing or leasing property to operate a business that involves a plant that is fully legal under state law but still not legal under federal law, applicants face another obstacle: onerous and restrictive local zoning provisions. The MRTA delegates to local municipalities the ability to regulate time, place and manner of the operation of retail dispensaries and onsite consumption sites, as long as such regulation does not render the business unreasonably impracticable.
The majority of local municipalities in New York have not yet amended their local ordinances to address cannabis uses, but it is anticipated that they will do so over the next 6 months before the State releases license applications. A survey of other states with similar adult-use cannabis statutes indicates several popular local zoning restrictions that can be expected. These restrictions could include:
Limiting the distance between cannabis businesses;
Minimum setbacks from specific uses such as parks, playgrounds, athletic fields, daycare facilities and alcohol and drug treatment facilities (the MRTA has minimum setbacks from houses of worship [200 feet] and schools [500 feet]);
Limiting the total permitted gross floor area for a cannabis business;
Enacting cannabis-specific off-street parking requirements that differ from parking requirements for other uses;
Minimum setbacks from adjacent properties for a building with a cannabis business;
Limiting the time, place and manner of the business, such as restricting the hours of operation and hours that deliveries can be received; and
Exterior façade requirements that balance security with street activation.
Interestingly, municipalities may make exceptions to these requirements for dispensaries owned by social and economic equity applicants, as defined in the MRTA, for businesses owned by individuals from communities disproportionately impacted by cannabis enforcement (with extra priority to those who have been convicted of cannabis offenses), minorities, women, distressed farmers and service-disabled veterans. This is one unique approach to furthering social justice and encouraging small businesses owned by such applicants within a municipality.
Another common and significant local zoning requirement seen in municipalities in other states with legal adult use cannabis programs is a provision that prohibits retail cannabis businesses from being located within a pre-existing nonconforming building. Essentially, this provision prevents cannabis businesses from operating in a building that pre-dates zoning restrictions and does not conform with the applicable dimensional requirements, such as maximum height, setback, lot size and floor area. The objective of such a provision is to minimize impacts to adjacent properties and the surrounding area. Since it may not be readily apparent whether a building is fully zoning-compliant, applicants should engage zoning counsel to complete a zoning analysis on a parcel before entering into a lease or contract to purchase.
Further, some municipalities choose to enact a restriction that prohibits a cannabis business from operating on a parcel with any other uses. Applicants should be aware of this limitation when considering potential locations since many options for both lease and purchase may have residential units or office space above the ground floor or may be in building with other retail tenants, such as space in a shopping center or strip mall.
With the race to secure property for a cannabis business, it is critical that potential applicants be familiar with existing zoning regulations and perform a comprehensive zoning analysis on a proposed location. Cuddy & Feder's land use and zoning attorneys have experience working with cannabis license applicants to analyze potential business locations, perform the requisite due diligence and begin the municipal entitlement process.
Stay tuned for Part 2- the municipal entitlement process.
The following materials, and all other materials on this website, are intended for informational purposes only, are not to be construed as either legal advice or as advertising by Cuddy & Feder LLP or any of its attorneys, and do not create an attorney-client relationship between you and Cuddy & Feder LLP. Please seek the advice of an attorney before relying on any information contained herein.