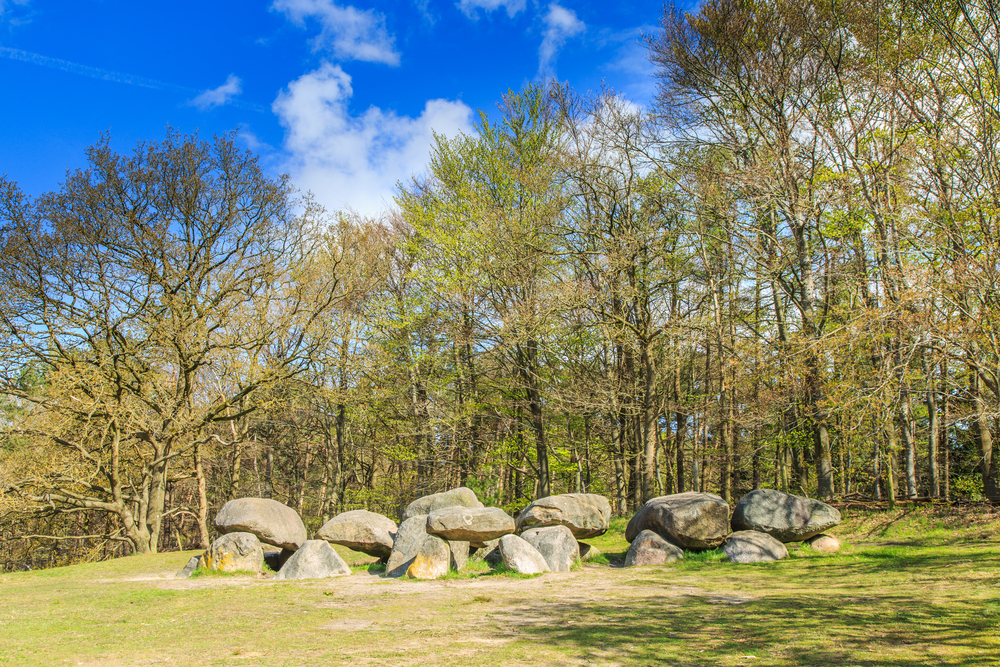 On May 2, 2023, the New York State Legislature passed a new law, the "Unmarked Burial Site Protection Act," that for the first time regulates Native American remains and funerary-related artifacts found on private land. This law was incorporated into the State's recently adopted FY 2023-2024 budget, which was then signed by Governor Kathy Hochul. The new law represents a significant change to New York's regulatory approach, as there was no previous requirement that such remains and artifacts found on private property be reported to the State (such limits only applied to projects on public land and publicly-funded projects). It is notable that last year, Governor Hochul vetoed an almost-identical proposed law, despite the State legislature passing it almost unanimously, going on record to state that she was seeking to balance property interests and grave protection.1 The former and recently-adopted law were drafted with the input of the Shinnecock and Unkechaug Indian Nations, and some form of the law has been proposed for over 20 years.2
By passing the Unmarked Burial Site Protection Act, New York State is sending a powerful message about the importance of respecting Native American remains and burial artifacts. This new law not only enhances grave protection but also sparks new considerations for the development community, emphasizing the need to balance property interests with cultural preservation.
Pursuant to the new law, the sale, destruction, or removal of these remains and burial-related artifacts will be considered a Class E felony. If found during ground disturbance activity, property owners would have to pause projects upon discovery and report said finds to the applicable County Medical Examiner. If the Examiner determines that the remains or burial-related artifacts were more than 50 years old, the State Archaeologist would have to determine their origins. If determined to be related to an Indian Nation or tribal community, the property owner must then consult with a committee of tribal representatives and State experts. Moreover, Indian Nations, tribal communities, and "culturally affiliated groups" (groups, including tribal communities, whose past or present government, traditional culture, or religions were affiliated with the remains or artifacts), would be given a right of possession over the discovered remains and artifacts. If no agreement can be reached between the property owner and these parties related to next steps, the developer can remove the remains and artifacts after 90 days under the oversight of a professional archaeologist (this 90-day period was an extension of the 10-day period in the previously proposed law that was vetoed by the Governor). Tribal representatives would be able to monitor the excavation process.3
Land use applicants should take particular note of this law, as it represents an issue that may be considered by a Lead Agency under the State Environmental Quality Review Act ("SEQRA") if remains or artifacts are found.4 Moreover, it is important to note that New York State is home to a number of Indian Nations and tribal communities and a long tribal history, and this law will have impacts on development across the State. Cuddy & Feder's attorneys are experienced in every stage of the SEQRA review process and are prepared to assist its clients through this process, including the procedural steps that this new law creates for those seeking to improve their properties.
The following materials, and all other materials on this website, are intended for informational purposes only, are not to be construed as either legal advice or as advertising by Cuddy & Feder LLP or any of its attorneys, and do not create an attorney-client relationship between you and Cuddy & Feder LLP. Please seek the advice of an attorney before relying on any information contained herein.