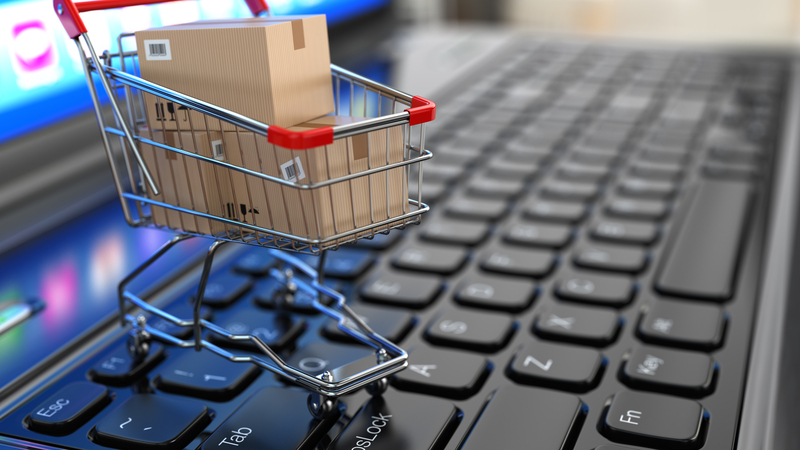 In order to survive, retailers must adapt to the major shift in buying habits from brick and mortar to e-commerce. How big a shift is it? Think about it for a minute – how much on-line shopping do you do today? Now compare that frequency to the amount of on-line shopping you did five years ago. In fact, for Black Friday 2016, the National Retail Federation's consumer survey showed that 108.5 million people shopped Black Friday deals online while 99 million shopped in stores. 1 This trend will only continue as mobile bandwidth and speed become more available.
This trend to offer more than just your typical retail experience is also being embraced by the e-commerce retailers known exclusively as on-line retailers.
To compete with this rapidly increasing trend, many retailers boosted their on-line presence. However, more is needed to remain competitive as evidenced by the bankruptcies of Borders, Circuit City, Office Depot, to name a few. The brick and mortar retailer needs to find ways to attract customers and create a unique experience so that customers stay in the physical store and shop. To accomplish this, retailers are adding and combining multiple services, such as dining and entertainment, to their traditional retail spaces.
The new Barnes & Noble model is one such example. 2 They rolled out 4 new concept stores that feature wine and beer and an expanded café to draw in shoppers and keep them in the store. Another example is Starbucks' Roastery locations, where customers are encouraged to interact with roasters and baristas and learn about sourcing, roasting and brewing rare coffees. 3
This trend to offer more than just your typical retail experience is also being embraced by the e-commerce retailers known exclusively as on-line retailers. Amazon plans to open a brick and mortar store in New York City and planning "pop up" stores in malls and existing shopping centers. 4 They are also introducing curb-side pickup locations to support its grocery business.
This retail re-tooling is good news for communities as it presents an opportunity to re-adapt existing buildings. The large retailers that could not adapt left big empty buildings in the wake of their demise. These existing empty spaces can be readapted to host these new multiple-service retailers. Using existing space is attractive for retailers as it is typically less expensive than building out raw space and eliminates the need to find available land. For communities, readapting existing space revitalizes neighborhoods, boosts the local economy and results in less impacts than new construction.
So, is your community ready to embrace the benefits of this new trend in the retail market?  Since many local zoning codes were adopted long before the impacts of e-commerce forced retailers to rethink their business models, many codes may hinder creative adaptive reuse, or stifle projects that seek to create a new shopping experience for consumers. For example, for a project involving more than one use, like a retailer with a restaurant component, some codes require the provision of the minimum off-street parking requirement for each use. This requirement leads to over-parking as it fails to account for shared parking. And, in many cases, this requirement will result in the need for a parking variance as existing parking areas were not designed for this new trend in multiple complementary uses, or, in some cases, there is just not enough land to build the required parking.
Local municipalities, like the retailers, need to adapt to market changes and examine their codes to encourage adaptive reuse and promote the new retail business model, both of which result in many benefits to their communities. However, updating a zoning code is rarely a timely process. So, in the meantime, what can retail developers do to get their new business model implemented?  They can work with experienced land use counsel, like Cuddy & Feder, to discover creative ways to interpret existing zoning requirements to streamline the process and avoid variances and to engage the community to demonstrate the benefits of their project.
The re-tooling of the retail market is an opportunity for growth and innovation and communities that embrace this change will reap the benefits.
The following materials, and all other materials on this website, are intended for informational purposes only, are not to be construed as either legal advice or as advertising by Cuddy & Feder LLP or any of its attorneys, and do not create an attorney-client relationship between you and Cuddy & Feder LLP. Please seek the advice of an attorney before relying on any information contained herein.