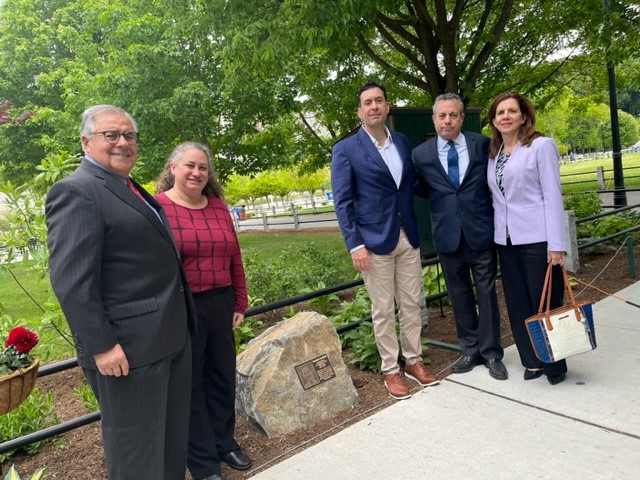 Westchester County held a dedication event on Friday, May 19th to honor the late Lawrence Otis Graham for his lifelong public service and commitment to racial equity. The event took place at the newly dedicated Graham Garden, located at Kensico Dam Plaza in Valhalla, NY.
Lawrence Otis Graham was a Harvard-educated attorney and colleague at Cuddy & Feder LLP. He was a life-long Westchester County resident, as well as a New York Times bestselling author of 14 books on history, politics, race and class in America. Larry dedicated his life to public service and the pursuit of racial equity. His engagement and personal connection with the world left a lasting impression on all who knew him.
The newly dedicated Graham Garden serves as a fitting tribute to his unwavering commitment to improving the quality of life for all in Westchester County and the world around us.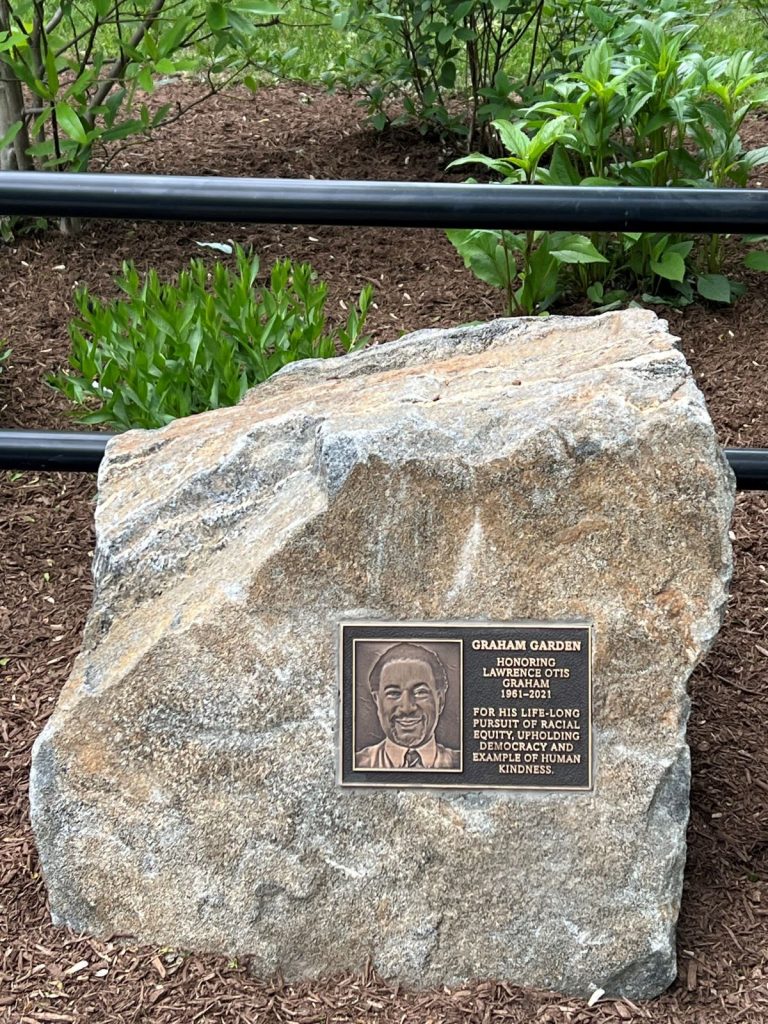 County Executive George Latimer led the dedication event, highlighting Larry's lifelong contributions and dedication to improving society. During the dedication event at Graham Garden, several notable speakers paid tribute to his legacy. Among them were NYS Senate Majority Leader Andrea Stewart-Cousins, NYS Senator Pete Harckham, NYS Senator Shelley B. Mayer, Westchester County Board of Legislators Chair Vedat Gashi, and Firm Partner William S. Null.
Their heartfelt remarks underscored the profound impact he had on the community, ensuring that his memory lives on.
The following materials, and all other materials on this website, are intended for informational purposes only, are not to be construed as either legal advice or as advertising by Cuddy & Feder LLP or any of its attorneys, and do not create an attorney-client relationship between you and Cuddy & Feder LLP. Please seek the advice of an attorney before relying on any information contained herein.