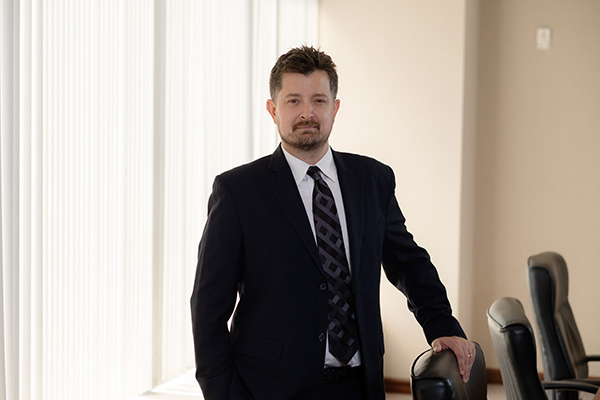 Kempshall McAndrew, an associate in the firm's litigation practice group, has demonstrated exceptional dedication and commitment in his role as co-counsel supporting the Legal Services of the Hudson Valley (LSHV). Through his outstanding legal expertise, Kempshall has played a crucial part in making a positive impact on the lives of those in need.
Legal Services of the Hudson Valley (LSHV) reaffirms its commitment to justice by championing the case of a widowed, unhoused, HIV-positive individual who lost his home due to an illegal deed transfer orchestrated by his opportunistic Power of Attorney (POA). Samuel Bergsohn, a staff attorney at LSHV, recognized the injustice and enlisted the support of Ilene Hartzband, LSHV's Pro Bono Coordinating Attorney, and Kempshall McAndrew, a 2022 Pro Bono Award Recipient from Cuddy & Feder LLP, as co-counsel. Despite the POA's audacious lawsuit against our client, the team's empathy and determination prevailed, rightfully returning to the client his home and his dignity.
About Cuddy & Feder LLP
Cuddy & Feder LLP proudly serves clients in the areas of real estate; public and private finance (including tax-exempt and taxable bond financing); litigation & appellate practice; land use, zoning & development; telecommunications; energy & environmental; cannabis law; non-profit organizations; and trusts, estates & elder law. Over 50 years, we have established ourselves as the leading law firm serving a vast region that includes Westchester, New York City, Connecticut and the Hudson River Valley. Our foundation is local, and we enjoy enduring relationships with leaders, institutions and decision-makers in the communities we serve.
The following materials, and all other materials on this website, are intended for informational purposes only, are not to be construed as either legal advice or as advertising by Cuddy & Feder LLP or any of its attorneys, and do not create an attorney-client relationship between you and Cuddy & Feder LLP. Please seek the advice of an attorney before relying on any information contained herein.