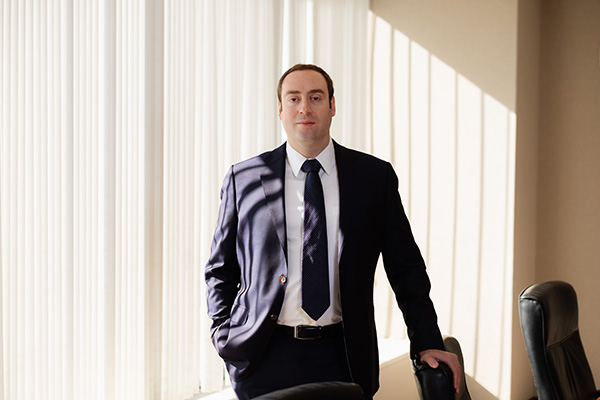 Cuddy & Feder LLP is pleased to announce that Seth Pavsner has joined the firm as a Litigation Associate.
Seth has 10-plus years of experience in litigation. He has represented clients across multiple forms of complex litigation, including class actions, antitrust litigation, labor and employment law, and securities litigation. He joins from Hach Rose Schirripa & Cheverie, LLP where he worked across a broad spectrum of complex civil litigation matters, with a particular focus on pharmaceutical antitrust and consumer fraud class actions. Seth has been selected for inclusion on the New York Metro Super Lawyers Rising Stars list in the area of Antitrust Litigation for 2020-2022.
Seth earned a bachelor's degree from the University of Pennsylvania, magna cum laude with Psychology Departmental Honors. He received his law degree from the Boston University School of Law. Seth served as a research fellow for Maureen O'Rourke, then-Dean of the Boston University School of Law, and a research assistant for Professor D. James Greiner at Harvard Law School.
Seth is admitted to practice in New York, Massachusetts, and the United States District Courts for both the Southern and Eastern Districts of New York. He is a member of the American Bar Association, the New York State Trial Lawyers Association and the Westchester County Bar Association.
About Cuddy & Feder LLP
Cuddy & Feder LLP proudly serves clients in the areas of real estate; public and private finance (including tax-exempt and taxable bond financing); litigation & appellate practice; land use, zoning & development; telecommunications; cannabis law; energy & environmental; non-profit organizations; and trusts, estates & elder law. For over 50 years, we have established ourselves as the leading law firm serving a vast region that includes Westchester, New York City, Connecticut and the Hudson River Valley. Our foundation is local, and we enjoy enduring relationships with leaders, institutions and decision-makers in the communities we serve.
The following materials, and all other materials on this website, are intended for informational purposes only, are not to be construed as either legal advice or as advertising by Cuddy & Feder LLP or any of its attorneys, and do not create an attorney-client relationship between you and Cuddy & Feder LLP. Please seek the advice of an attorney before relying on any information contained herein.