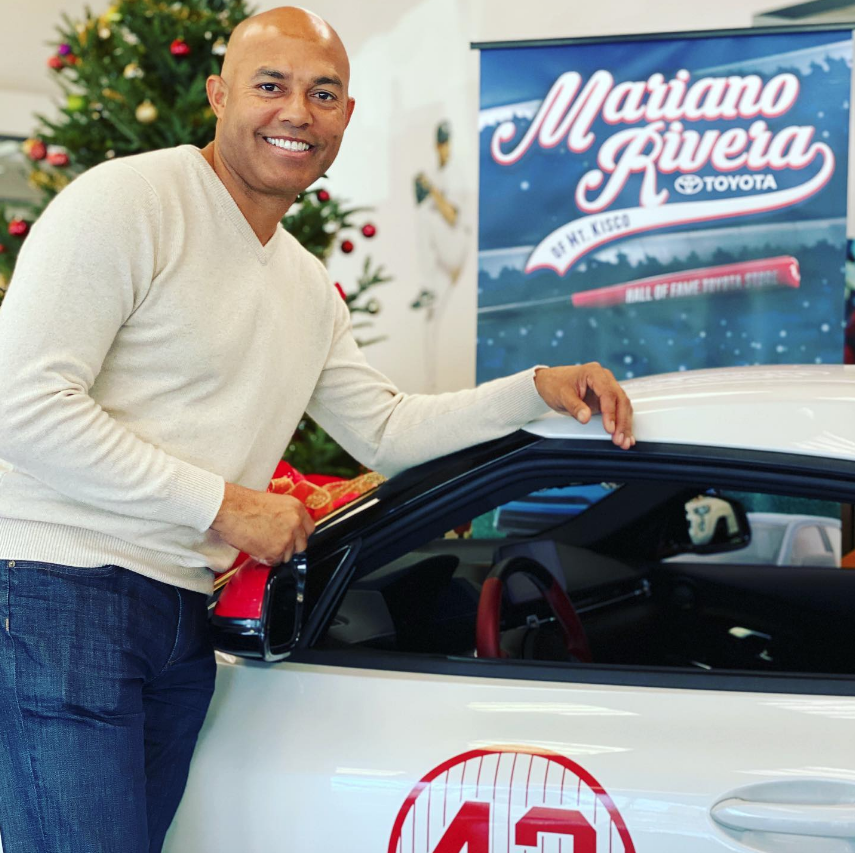 Mariano Rivera at the Mount Kisco Dealership. Image courtesy of Westfair Communications.
On December 14, 2021, Cuddy & Feder Land Use Attorneys Anthony B. Gioffre III and Daniel Patrick secured Site Plan, Special Permit, and Steep Slopes Approvals from the Mount Kisco Planning Board for a new Rivera Toyota service facility at 353 North Bedford Road and renovations to Rivera's existing sales building at 325 North Bedford Road. Rivera Toyota has been operating its showroom and service locations in Mount Kisco since 2015 when the business was opened by former New York Yankees pitcher and Major League Baseball Hall of Famer Mariano Rivera and his business associates. The new service location will replace the business' current service operations at 255 Kisco Drive when Rivera's lease at the property expires in 2023.
Cuddy & Feder's team previously obtained Area Variance approvals from the Mount Kisco Zoning Board of Appeals in October 2021 for this project. The new service location will include 8 service bays, a 6-car customer drop-off portal, and customer service areas within the new 12,616 s/f building which will replace the former restaurant building. This new service building will operate in tandem with the existing Rivera Toyota sales location which has been granted approvals to modernize the showroom and sales center and add 12 additional service bays.
The investments in the new and improved facilities include updated facades, signage, lighting, and landscaping which will enhance this existing commercial corridor and support Rivera Toyota's continued success in Mount Kisco for years to come.
The following materials, and all other materials on this website, are intended for informational purposes only, are not to be construed as either legal advice or as advertising by Cuddy & Feder LLP or any of its attorneys, and do not create an attorney-client relationship between you and Cuddy & Feder LLP. Please seek the advice of an attorney before relying on any information contained herein.