Andrew Schriever, Partner and Co-Chair of the firm's Litigation Practice, is a co-founder of the New York City Cannabis Industry Association (NYCCIA) and the Hudson Valley Cannabis Industry Association (HVCIA). Andrew serves as Special Advisor of the NYCCIA and serves as President of the HVCIA.
The purpose of the NYCCIA and HVCIA is to create and promote best practices while working in the emerging cannabis industry and coordinate with local communities through education and dialogue. Each Association will help advocate for regulation that allows for a legal, responsible adult use cannabis program, and for the improvement of New York's medical cannabis, hemp and CBD programs, with the goal of fostering relationships with community leaders, stakeholders, and decision-makers to comprehensively and effectively communicate the needs and priorities of the market while being respectful of legitimate community concerns.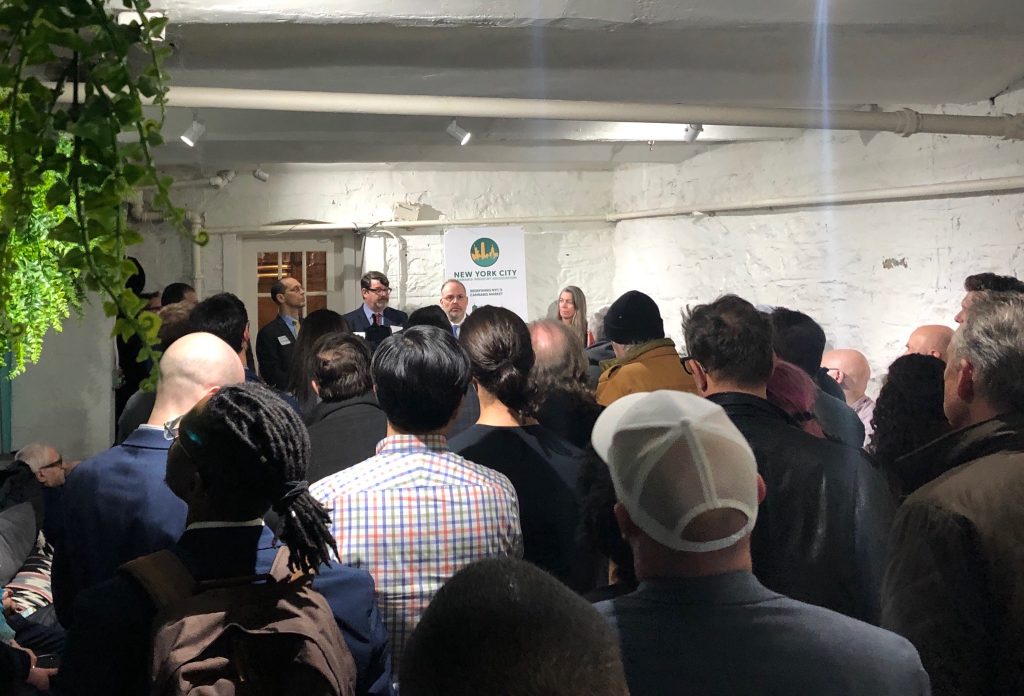 NYCCIA launch event on Thursday, January 16, 2020 in New York City.
"Our goal through the NYCCIA and HVCIA is to offer forums through membership and committees to help unify efforts for a proactive plan to create successful implementation of this emerging market as cannabis legislation unfolds," said Andrew Schriever, Co-Founder.
About Cuddy & Feder LLP
Cuddy & Feder LLP proudly serves clients in the areas of real estate; public and private finance (including tax-exempt and taxable bond financing); litigation & appellate practice; land use, zoning & development; telecommunications; energy & environmental; non-profit organizations; and trusts, estates & elder law. Over 45 years, we have established ourselves as the leading law firm serving a vast region that includes Westchester, New York City, Connecticut and the Hudson River Valley. Our foundation is local, and we enjoy enduring relationships with leaders, institutions and decision-makers in the communities we serve.
The following materials, and all other materials on this website, are intended for informational purposes only, are not to be construed as either legal advice or as advertising by Cuddy & Feder LLP or any of its attorneys, and do not create an attorney-client relationship between you and Cuddy & Feder LLP. Please seek the advice of an attorney before relying on any information contained herein.