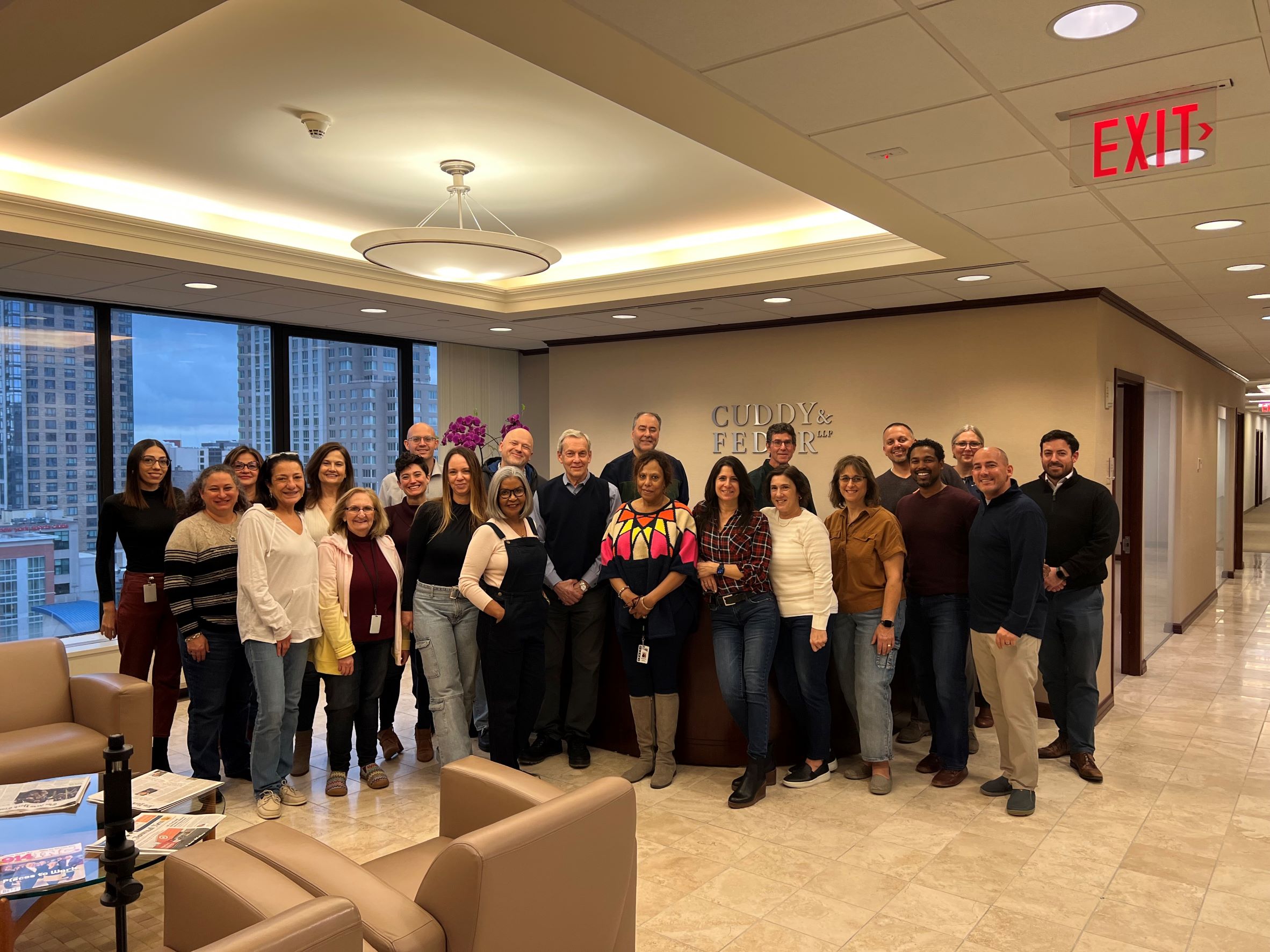 Cuddy & Feder LLP is pleased to announce that the firm was featured in 914INC. Magazine's DEI issue.
Managing Partner, Anthony Gioffre, shared how the firm formally started its DEI in 2018 but had been organically working on it for years. "We circulated a survey on unconscious bias, so staff could get in touch with themselves in regard to their beliefs. People can sometimes not be aware of stereotypes and biases," he said. The results were used to get consultation and training for employees.
Tanika Natal, Director of Human Resources and Administration, emphasized the necessity of creating and fostering an environment where all employees feel accepted, feel they belong, and feel they can work and offer ideas. She said, "It is important to note that our diversity committee is inclusive of partners, associates, employees, and support staff because we wanted viewpoints from every facet of the firm," she said. "We have regular meetings and emails on DEI topics, and it opens up the opportunity for dialogue between employees and our leaders."
The article also reported a few of the firms' endeavors that embrace DEI principles.
The following materials, and all other materials on this website, are intended for informational purposes only, are not to be construed as either legal advice or as advertising by Cuddy & Feder LLP or any of its attorneys, and do not create an attorney-client relationship between you and Cuddy & Feder LLP. Please seek the advice of an attorney before relying on any information contained herein.