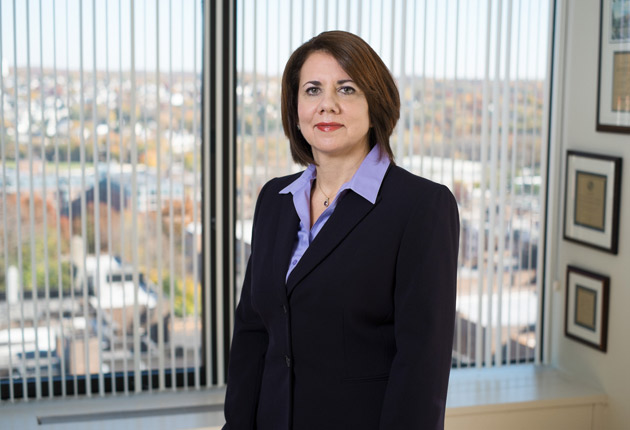 White Plains, NY—April 11, 2023—Cuddy & Feder LLP is pleased to announce that Lucia Chiocchio, Partner and Chair of the Firm's Land Use, Zoning & Development Group and Co-Chair of the Telecommunications Group, will moderate the YJP New York Roundtable for speaker Robert Weisz, CEO of RPW Group. The topic is commercial real estate strategies. The event will take place on Wednesday, April 19th, 2023, at 6 p.m. at the Mansion in Union Square.
Robert Weisz is Chairman and CEO of RPW Group. After graduating from Getulio Vargas Foundation in Sao Paulo, Brazil, he moved to the United States, where he started a wholesale and distribution furniture company. In 1985, he dedicated himself exclusively to the ownership and development of real estate. Since then, he acquired and repositioned over 60 office and industrial buildings spanning Westchester County, Fairfield County, Suffolk County, Manhattan, and New Jersey. He has since expanded into the residential market constructing 303 units in White Plains, NY with another 200 units slated in Harrison, NY. He has received awards from the US Congress, US Senate, Westchester County Government and many municipalities.
Lucia concentrates her practice in zoning and energy law, with an emphasis on telecommunications. Her background in environmental engineering allows her to integrate technical experience into her representation of landowners, developers and the telecommunications industry. Lucia regularly appears before municipal and state boards, commissions and agencies.
The Young Jewish Professionals focuses on providing business, educational, and mentoring opportunities for the new generation of Jewish business leaders.
The following materials, and all other materials on this website, are intended for informational purposes only, are not to be construed as either legal advice or as advertising by Cuddy & Feder LLP or any of its attorneys, and do not create an attorney-client relationship between you and Cuddy & Feder LLP. Please seek the advice of an attorney before relying on any information contained herein.