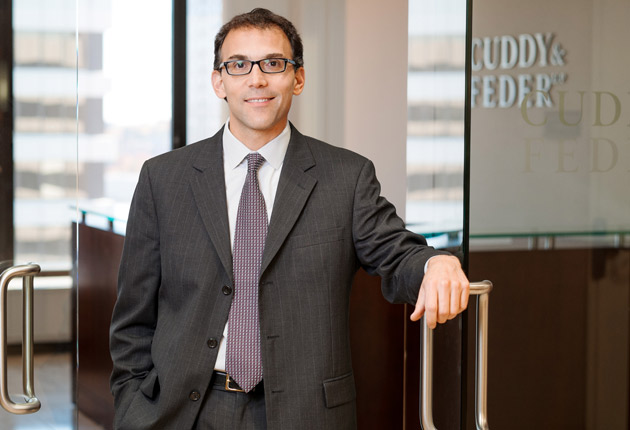 Josh Kimerling, Partner and Chair of the Litigation Group at Cuddy & Feder LLP, has been elected to the Board of Directors for the United Way of Westchester and Putnam. The United Way of Westchester and Putnam is dedicated to improving the lives of 40% of our neighbors who live in poverty or paycheck to paycheck. These are often hardworking families struggling to make ends meet and provide a better life for their children. The United Way of Westchester and Putnam positively impacts hundreds of thousands of individuals and families each year.
Josh has been an active member of the community, previously serving on the boards of Legal Services of the Hudson Valley and The Hudson Valley Justice Center.
Josh's commercial litigation practice is diverse, with varied experience in areas of real estate litigation, title and easement matters, contract and corporate disputes, commercial landlord-tenant proceedings, employment-related issues and appellate advocacy. He has appeared before local, state and federal courts, at both the trial and appellate levels.
The following materials, and all other materials on this website, are intended for informational purposes only, are not to be construed as either legal advice or as advertising by Cuddy & Feder LLP or any of its attorneys, and do not create an attorney-client relationship between you and Cuddy & Feder LLP. Please seek the advice of an attorney before relying on any information contained herein.