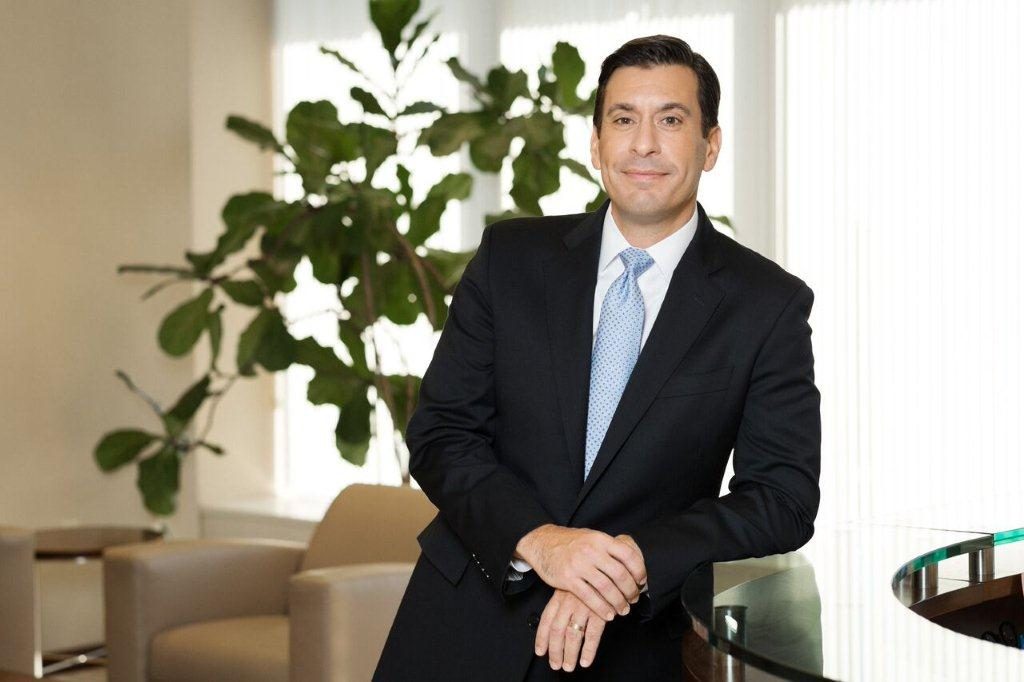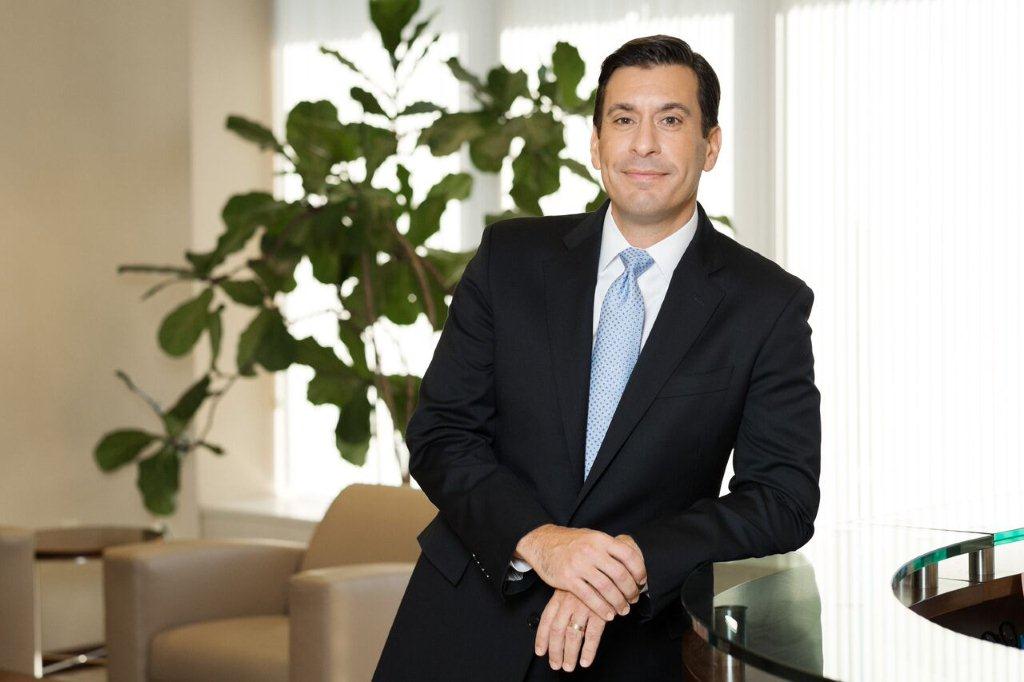 White Plains, NY – Oct. 12, 2021 – Cuddy & Feder LLP is pleased to announce that Managing Partner Christopher B. Fisher will be honored with the 2021 C-Suite Award presented by Westfair Communications. The virtual event will be held Oct. 14, at 5 p.m. The C-Suite award celebrates outstanding leaders who create innovative ideas that propel progress and success in their organizations.
Chris joined Cuddy & Feder fresh out of law school in 1994 and was named a Partner five years later in 1999. During his 27-year tenure, he has held various positions of leadership within the Firm. He currently chairs the Firm's Telecommunications Group, a practice he founded, and is former Chairman of the Firm's Land Use, Zoning & Development Group, two of the largest infrastructure practices in New York and Connecticut. Chris also served as a member of the Firm's Management Committee for a decade in the 2000s and then as Chair of the Firm's Marketing and Business Development Committee.
In 2017, Chris' Partners appointed him Managing Partner based on his strategic vision and entrepreneurial plans to advance the Firm's growth in the region while at the same time retaining its culture and service first mindset. Chris further reinforced Cuddy & Feder's commitment to community and charities in the region and supporting our attorneys and staff in the causes and missions of numerous not for profit organizations and through pro bono and board service. He also spearheaded a new form of governance at Cuddy & Feder to include the talents of its professionals with their leadership through committees that have enhanced the quality of the Firm's service and well-being of its attorneys. Ethics, Diversity, Technology and Associate Development Committees have all been established and flourished under Chris' leadership making the Firm a great place to work with an inclusive environment that fosters professional growth and opportunity while practicing the highest caliber of law.
Like so many other leaders, Chris guided the Firm through an unprecedented global pandemic that has transformed the business world. Through an emphatic and empathetic voice, Chris led the Firm through the throws of this pandemic, and it is emerging now stronger than ever to celebrate Cuddy & Feder's 50th anniversary in 2021. To commemorate this milestone and the Firm's rich tradition of service, it has committed to providing 5,000 hours of community and pro bono services to 50 nonprofit organizations in the region.
Throughout his career, Chris has truly led by example when it comes to legal excellence and commitment to community service. He is a founding board member of the New York State Wireless Association and served as its President from 2012 to 2018. He serves as an Executive Board Member and Chair of the Digital Connectivity Committee at the Westchester County Association. He has volunteered countless hours as a New York State Cellular Taskforce member and leading efforts to drive economic development and broadband access and adoption as part of nationally recognized projects like the Y-Zone in Yonkers.
"I've been privileged to lead and mentor the next generation of lawyers and further our commitment to service, diversity and equity in a time of extraordinary global change that really requires an active voice from leaders in the business and legal community," said Chris. "And in my 25 plus years, I've loved doing my part as a lawyer, business leader and community advocate to advance technologies that address environmental and social issues, and can create more just, equitable and inclusive opportunities for all people."
"We are thrilled and honored that Westfair has recognized our Managing Partner Chris Fisher, who has always demonstrated an uncompromising commitment to quality and excellence that resonates throughout the firm," said Partner Michael Katz, chair of the firm's Real Estate, Corporate, Finance and Non-Profit Groups and member of the Management Committee. "Chris has always had a strategic vision that sought to advance both short- and long-term strategies in order to position the firm to succeed for many more years to come."
Chris has appeared on City & State's Telecommunications Power 50 list and is routinely recognized as a U.S. Best Attorney and Super Lawyer in New York. He has been honored on several occasions for his work within the community, including the Distinguished Service Award from the Elisabeth Haub School of Law at Pace University and the Leadership Award from WCA.
About Cuddy & Feder LLP
Cuddy & Feder LLP proudly serves clients in the areas of real estate; public and private finance (including tax-exempt and taxable bond financing); litigation & appellate practice; land use, zoning & development; telecommunications; energy & environmental; non-profit organizations; and trusts, estates & elder law. For 50 years, we have established ourselves as the leading law firm serving a vast region that includes Westchester, New York City, Connecticut and the Hudson River Valley. Our foundation is local, and we enjoy enduring relationships with leaders, institutions and decision-makers in the communities we serve.
The following materials, and all other materials on this website, are intended for informational purposes only, are not to be construed as either legal advice or as advertising by Cuddy & Feder LLP or any of its attorneys, and do not create an attorney-client relationship between you and Cuddy & Feder LLP. Please seek the advice of an attorney before relying on any information contained herein.