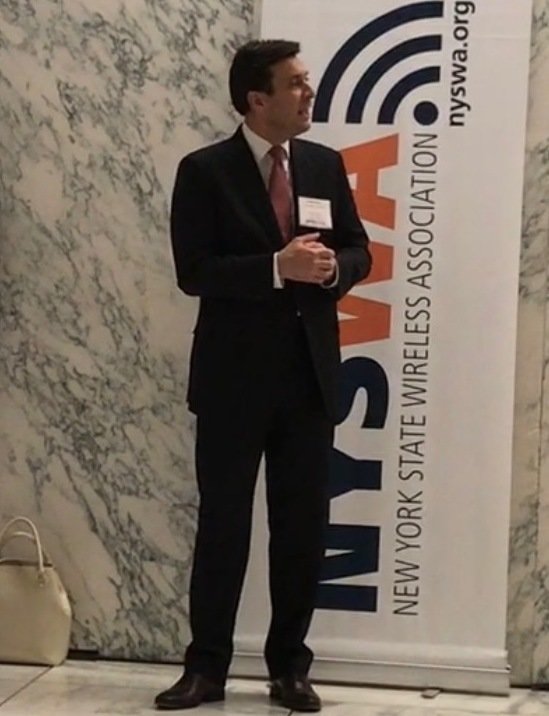 Download
On April 25, 2017, Christopher B. Fisher, President of NYSWA, spoke at the second annual New York Wireless Industry Advocacy Day held in Albany, NY. Chris and his fellow panelists discussed all aspects of wireless including the state of the wireless industry in New York and a few bills of interest to the wireless industry.
Christopher B. Fisher, Esq. is a founding board member and has served as President of the New York State Wireless Association since 2012. Under Chris' leadership, NYSWA established its Wireless Forum Conferences in NYC, published a statewide wireless economic impact report, expanded its advocacy with State leaders in Albany and has otherwise provide new and improved opportunities for NYSWA members to do business in New York. Chris also contributes to the wireless industry nationally as a member of WIA's Innovation and Technology Council and HetNetForum, where he focuses his efforts on mobile infrastructure deployment.
The following materials, and all other materials on this website, are intended for informational purposes only, are not to be construed as either legal advice or as advertising by Cuddy & Feder LLP or any of its attorneys, and do not create an attorney-client relationship between you and Cuddy & Feder LLP. Please seek the advice of an attorney before relying on any information contained herein.