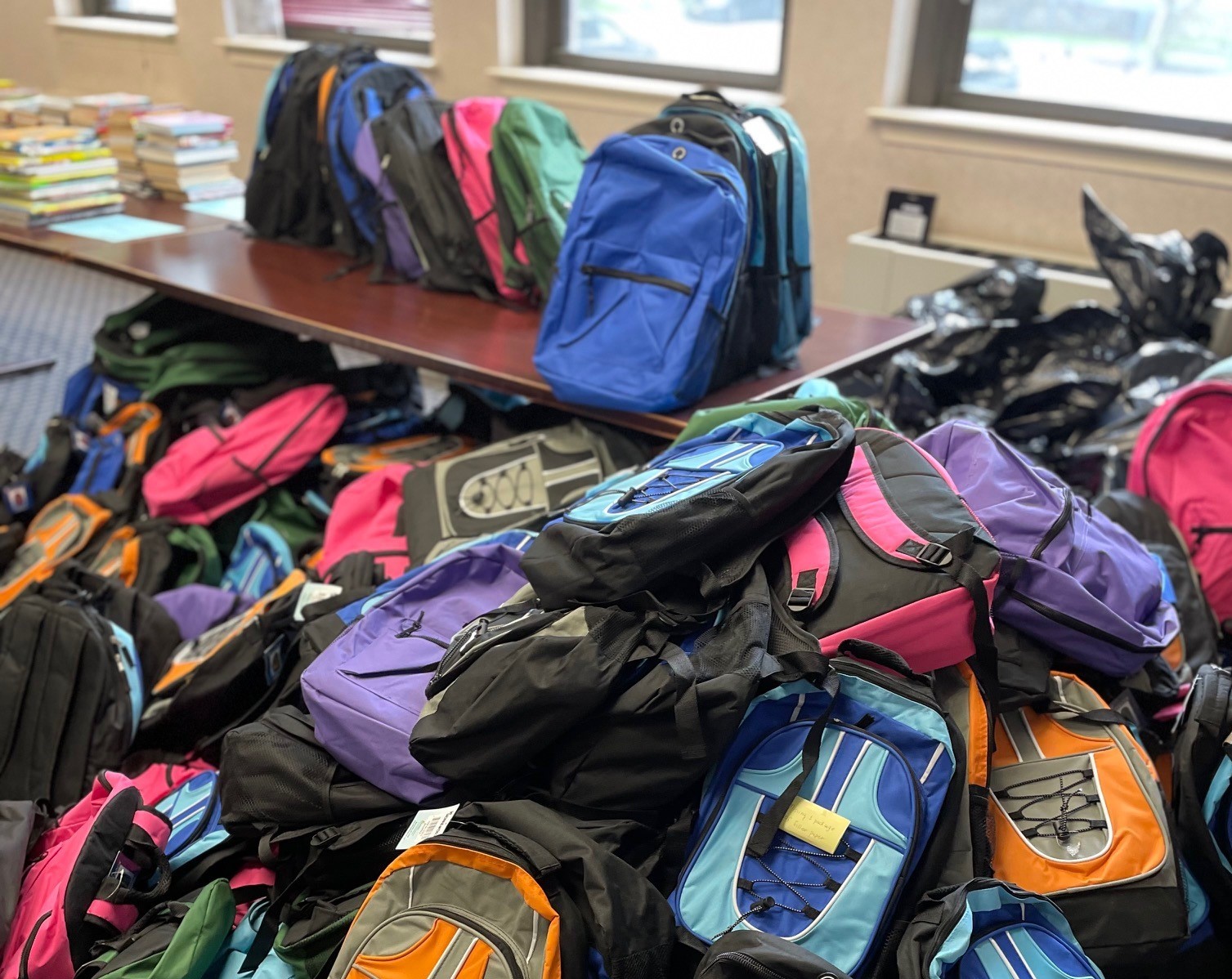 For almost 30 years, Cuddy & Feder has proudly supported the annual Westchester Jewish Community Services (WJCS) Back to School Drive. The fundraiser provides backpacks, school supplies and clothing items for children in need and any additional donations go directly to the children in the WJCS programs including mental health clinics, after school enrichment programs, parenting teens, domestic violence victims and more.
This year's WJCS Back to School Drive served over 1,000 children living in Westchester County. WJCS provided 450 children, ages pre-K to 11 years old, with new backpacks filled with school supplies and a $25 Amazon gift card to purchase a new school outfit or other back-to-school needs. School planners and a $50 Amazon gift card were distributed to 550 youth, ages 11 and up.
Donations to the Drive went directly to children in WJCS programs, including school-based and standalone mental health clinics, as well as the children of our adult clients who face financial strain. Families from already under-resourced communities were hit hardest by the COVID-19 pandemic's disruptions to schooling and programs providing childcare.
"We cannot even begin to thank everyone at Cuddy & Feder for their continued incredible support of the annual WJCS Back-to-School drive," said Diana Eppolito, WJCS Director of Community Engagement and Donor Relations. "Your continued community support is remarkable and we are truly grateful. New supplies gets them ready to start off with confidence."
WJCS's mission is to significantly impact the life of children in need and give them hope, support, and the tools for a better future.
For more information on the WJCS Back to School Program or to make a donation, please visit their website.
The following materials, and all other materials on this website, are intended for informational purposes only, are not to be construed as either legal advice or as advertising by Cuddy & Feder LLP or any of its attorneys, and do not create an attorney-client relationship between you and Cuddy & Feder LLP. Please seek the advice of an attorney before relying on any information contained herein.