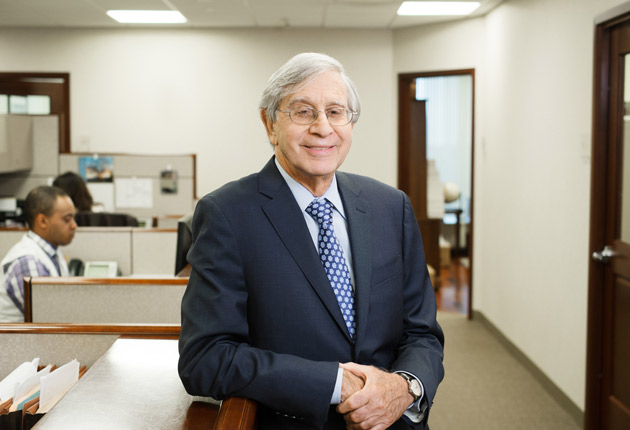 We are deeply saddened by the passing of our friend and colleague, Kenneth J. DuBroff. Ken was admired for his strong work ethic, his commitment to charitable giving both professionally and personally, and his quick-witted humor reminding us all of the importance of finding enjoyment in whatever we're doing.
Ken was a vital part of the Cuddy & Feder family having started at the firm in 1988. As a trusts & estates lawyer, he was integral in developing the Trusts & Estates Department at Cuddy & Feder. His dedication to the Firm and its clients was extraordinary as he worked tirelessly to ensure that client needs were met. His talents were widely sought after by a range of clients including U.S. and non-U.S. individuals, beneficiaries, corporate and individual executors and trustees, as well as their accountants, investment professionals and legal counsel. Colleagues and clients alike always referred to Ken as a gentleman and consummate professional.
Ken and his wife, Paula, loved to travel and experience different parts of the world. Ken was an avid basketball player, cyclist and a devoted husband, father, and grandfather. He was a huge Duke Blue Devils fan and loved watching the basketball games cheering on his favorite team.
"Ken was a valued colleague and friend and will be deeply missed. We extend our heartfelt condolences to his wife, Paula, and their family," said Tony Gioffre, Managing Partner.
Ken leaves behind his wife Paula, daughter Cara, son Jeremy and two grandchildren.
At this time, the family has no plans for a funeral or public memorial.
The following materials, and all other materials on this website, are intended for informational purposes only, are not to be construed as either legal advice or as advertising by Cuddy & Feder LLP or any of its attorneys, and do not create an attorney-client relationship between you and Cuddy & Feder LLP. Please seek the advice of an attorney before relying on any information contained herein.