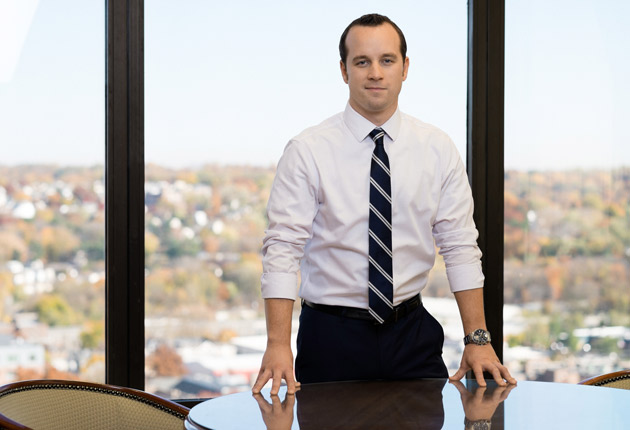 White Plains, N.Y. – Jan. 6, 2021 – Cuddy & Feder LLP announced that Taylor Palmer was promoted to partner effective Jan. 1.
Taylor Palmer has been named partner in the Firm's Land Use, Zoning & Development Practice Group. Taylor joined Cuddy & Feder in 2015 having previously served as a District Representative and Appropriations/Grants Coordinator for Congresswoman Nita M. Lowey prior to joining the bar. His practice areas include all facets of land use, real estate development, zoning and environmental law.
Taylor regularly represents clients and developers in municipalities throughout the Hudson Valley, including major projects in Westchester, Dutchess, Orange, Putnam, Columbia and Greene Counties. Taylor was recently selected by his peers for inclusion in the 2021 Best Lawyers: Ones to Watch and he was selected for a fourth time (2017-2020) to the Super Lawyers New York Metro Rising Stars list.
"We congratulate Taylor in his new role at the Firm," said Christopher Fisher, Managing Partner of Cuddy & Feder. "Taylor is intuitive, smart and a highly sought-after advisor on key development projects throughout the Hudson Valley. He is an exceptional land use attorney who knows what it takes to help the Firm's clients get their projects approved and built. Taylor adds another vibrant dimension to our Firm's culture of excellence and providing outstanding service to our clients."
The following materials, and all other materials on this website, are intended for informational purposes only, are not to be construed as either legal advice or as advertising by Cuddy & Feder LLP or any of its attorneys, and do not create an attorney-client relationship between you and Cuddy & Feder LLP. Please seek the advice of an attorney before relying on any information contained herein.