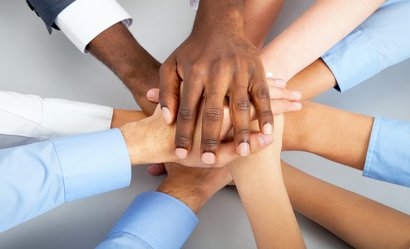 Career Opportunities for Attorneys, Paralegals, and Support Staff
Our attorneys, paralegals, and support staff enjoy a work environment of unparalleled camaraderie, with competitive compensation and benefits. Cuddy & Feder has offices in Metro New York and Connecticut.
Attorney Recruiting
Stability and exceptional legal representation have been hallmarks of Cuddy & Feder since its inception more than 45 years ago. Our attorneys all play a vital role in delivering exceptional service and value to our clients.
Over the years, Cuddy & Feder has assembled its team of professionals in various ways. Our summer associate program is offered to law students who have completed their second year of law school. Closely modeled on the firm's associate training program, the summer associate experience affords an opportunity to work closely with a core group of attorneys from a broad cross-section of the firm's practice areas.  Our lawyers find a collegial work environment, and one that fosters collaboration among attorneys and clients to ensure the best client experience.
Diversity
At Cuddy & Feder, diversity is both a moral imperative and a competitive advantage. Drawing on diverse perspectives, we can uncover innovative legal solutions for your most challenging business and individual problems and opportunities.
The firm embraces and strives for diversity not only in terms of our people, but also in the unique ideas and perspectives each person brings to the firm. The strength and success of our law firm requires the inclusion of people with different insights and experiences, which results in more creative and innovative solutions to your legal and business challenges. Even as we do our best to promote diversity of thought at Cuddy & Feder, it all comes together for a single goal: providing you with the highest level of service and innovative legal thinking.
As such, our diversity initiative is based on a focused and clearly defined mission:
Cuddy & Feder is dedicated to fostering an environment that embraces differences, promotes equality, and engenders mutual respect, thereby creating a culture of inclusion where everyone has the opportunity to excel. We are committed to recruiting, retaining, and promoting diverse attorneys and staff, thereby resulting in a diversity of perspectives that benefits the firm, our clients, and the communities in which we practice.
If you are interested in any position at Cuddy & Feder, please contact the firm's Director of Human Resources and Administration, Ms. Tanika Armstrong at tarmstrong@cuddyfeder.com for information about potential opportunities.
CONTACT US
Ms. Tanika Armstrong
Director of Human Resources and Administration